In Shibuya, Tokyo, there is a shrine called Meiji Jingu, which covers a vast area.
The Meiji Jingu Shrine is visited by tourists every day. It is also the most visited shrine in Japan for New Year's visits.
This article describes my visit to the Meiji Jingu Shrine, which has a large forest oasis.
About Meiji Jingu Shrine
Shrine dedicated to Emperor Meiji
Meiji Jingu Shrine is located in Shibuya Ward, Tokyo, and is dedicated to Emperor Meiji and Empress Shoken.
Founded in 1920, Meiji Jingu Shrine was originally built on the site of the former residence of Kato Kiyomasa, a feudal lord of the Edo period.
Meiji Jingu Shrine with its vast forest
The population forest of Meiji Jingu Shrine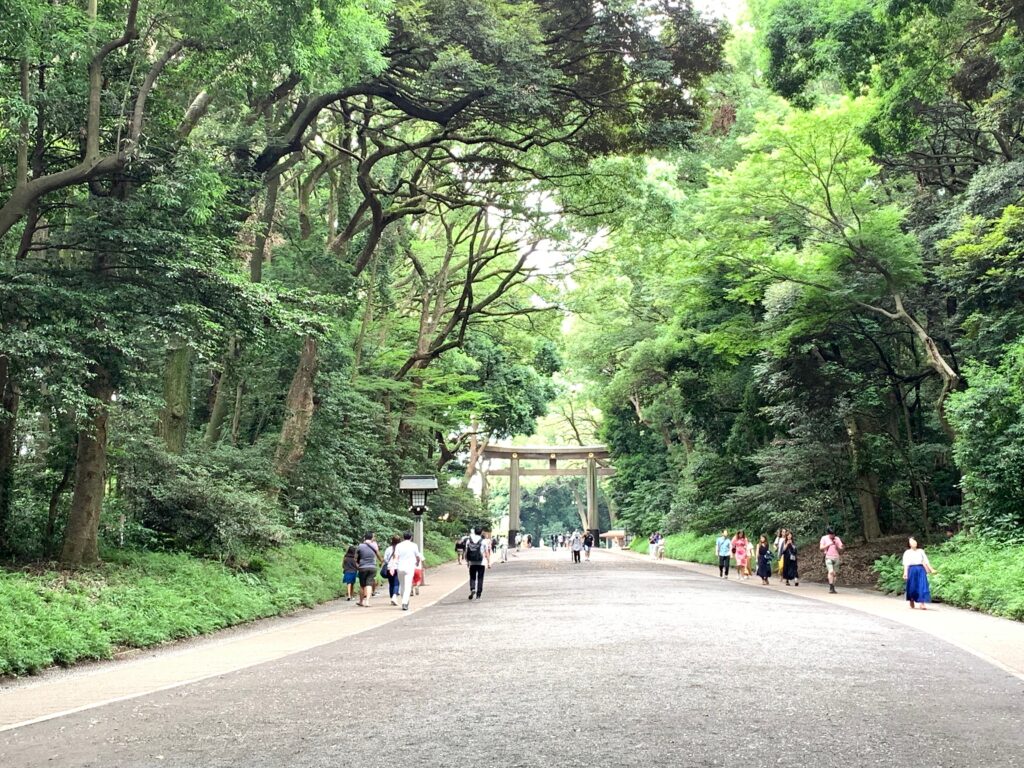 The Meiji Jingu Forest is an artificial forest created by donations of trees from all over Japan. Most of the trees planted are camphor trees and oaks, and there are now more than 170,000 trees planted in total.
The Great Torii Gate
The Otorii Gate at the entrance of Meiji Jingu Shrine is the largest wooden torii gate in Japan.
This torii is made of Taiwanese cypress.
Sake and wine barrels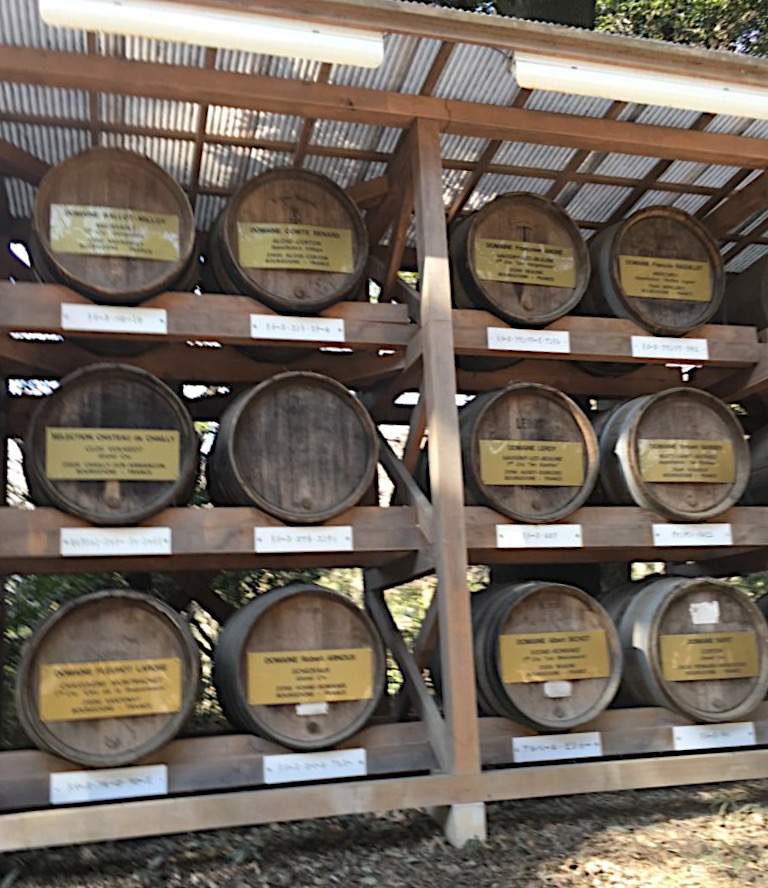 The sake and wine barrels displayed in a row after passing through the Otorii Gate of Meiji Jingu Shrine are empty barrels.
The sake dedicated to the Meiji Jingu Shrine is purified and then served as sacred wine.
Shobu-en (Iris Garden)
In the Shobu-en (iris garden) of Meiji Jingu Shrine, irises that Emperor Meiji had Empress Shoken plant for him are in full bloom. Even now, in the season of June, many flowers bloom and can be admired.
The garden of the iris garden is lovely with many different kinds of iris flowers in bloom. The birds in the garden are also very friendly to people.
Kiyomasa's Well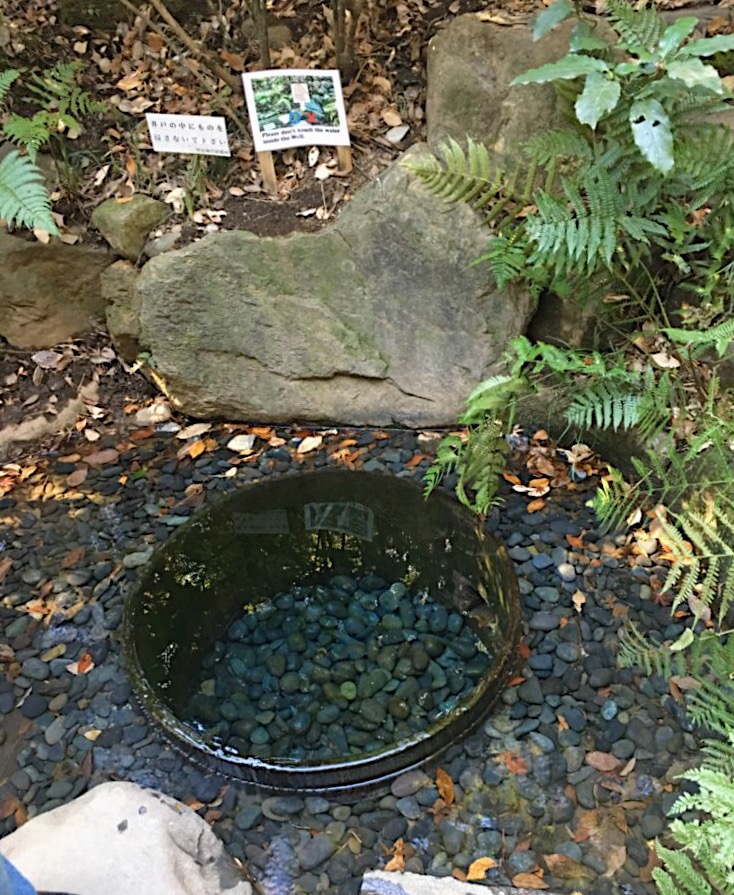 In Meiji Jingu Shrine, there is a small well called "Kiyomasa's Well".
The well is called "the well that never runs dry" because of the clean spring water that always comes out of it.
Car purification station
At Meiji Jingu Shrine, there is a car purification station where you can have your car purified with the hope that you will not be involved in an accident
Impressions of visiting the Meiji Jingu Shrine
A vast oasis in the city
At Meiji Jingu Shrine, even on weekdays, I saw many people having Shinto weddings.
The vast grounds of Meiji Jingu Shrine are covered with trees, and in contrast to the bustle of Shibuya and Omotesando, it has an atmosphere that makes you forget you are in the city. It was an oasis in the city, and I can understand why so many people come here to pray.
Access and parking at Meiji Jingu Shrine
 

| | |
| --- | --- |
| Access | JIt is a one-minute walk from JR Harajuku Station. |
| Address | |
| URL | Official website |
| Parking | There is a parking lot for worshippers. |
Sightseeing spots in the vicinity
When you visit Meiji Jingu Shrine, you may want to take a stroll along Omotesando, the approach to the shrine.