In the Noto Peninsula of Ishikawa Prefecture, there is a scenic spot called Shirayone Senmaida, which is a series of scenic terraced rice fields facing the Sea of Japan.
This article introduces the famous terraced rice field "Shiroyone Senmaida" in Noto Peninsula.
About Shiroyone-Senmaida Rice Paddies
What is "棚田 (Tanada)"?
棚田 (Tanada) refers to an area where many small-scale paddy fields have been created in a staircase pattern on a steep slope.
Since ancient times, terraced rice paddies have been created in areas of Japan where there are many mountains and it is difficult to cultivate rice fields on the plains.
Rice Terraces in Other Countries
Other countries also have terraced rice fields in mountainous areas where rice is grown, just like in Japan.
For example, the Cordillera rice terraces on Luzon Island in the Philippines are famous and registered as a World Heritage Site.
Famous Rice Terraces in Noto Peninsula|Shiroyone Senmaida
Shiroyone Senmaida is a terraced rice field with a beautiful view along the coast of the Noto Peninsula in Ishikawa Prefecture, and is recognized as one of the top 100 terraced rice fields in Japan and as a World Agricultural Heritage site.
There are more than 1,000 rice paddies here in Shiroyone Senmaida alone.
This video shows the morning scenery of the rice paddies in Shiroyone Senmaida.
You can see the whole view of the terraced rice field from the observatory of the adjacent "Roadside Station Michi no Eki Senmaida Pocket Park".
The path to the terraced rice paddies has a boardwalk where you can walk freely.
In winter, the rice fields are illuminated
From October to March, after the rice harvest is over, the entire terraced rice field is illuminated at night.
As you can see in the video, solar-powered LED lights made of ped bottles are embedded in each rice field.
At night, the whole area is lit up with alternating pink and yellow lights.
Terraced rice paddies in the Noto Peninsula: Summary of Shiroyone Senmaida
There are many terraced rice paddies in various parts of Japan, but a terraced rice paddy of this scale facing the sea is rare, don't you think?
If you travel to the Noto Peninsula in Ishikawa Prefecture, I recommend that you stop by the Shiroyone-Senmaida rice field.
Access and parking to Shiroyone-Senmaida
 

| | |
| --- | --- |
| Access | It is a 35-minute drive from Wajima Station. |
| Address | |
| URL | Official website |
| Parking | Parking is available at the adjacent roadside station (free of charge). |
Other sightseeing spots in the vicinity
For more information on other recommended sightseeing spots in Noto Peninsula and Wajima City, please see this article.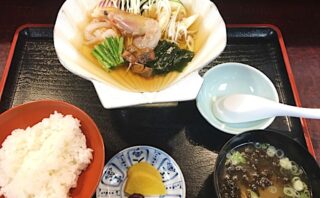 Wajima Morning Market's Recommended Eating Spots|The Famous Ishiru Shellfish Hot Pot and Mackerel Rice Bowl!
The "能登半島 (Noto Peninsula)" is a peninsula that juts out into the Sea of Japan in the northern half of Ishikawa Prefecture. The city of Wajima is locate...