The "能登半島 (Noto Peninsula)" is a peninsula that juts out into the Sea of Japan in the northern half of Ishikawa Prefecture. The city of Wajima is located in the northern part of the Noto Peninsula.
Wajima City is known for its morning market, which has been held since the Heian period (794-1185).
In this article, you will learn about the places to eat at Wajima's morning market, where you can enjoy their specialties.
About Wajima City on the Noto Peninsula
Wajima City on the northern edge of Ishikawa Prefecture
Wajima City is located in the northern tip of Ishikawa Prefecture with a population of 25,000. Wajima's morning market, held in the port town of Wajima, is known as one of the three major morning markets in Japan.
Morning Market in Wajima
A morning market with 360 meters of stalls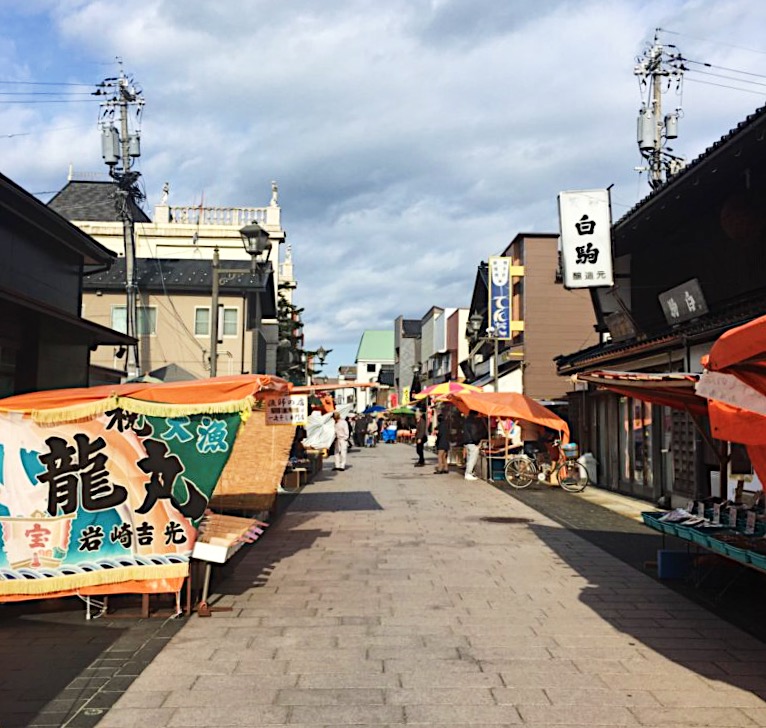 Wajima's morning market is a 360-meter long street lined with 200 stalls. The stalls sell fresh fish, dried fish, and processed marine products.
There are also restaurants and cafeterias that open early on the morning market street, so you can have your breakfast here.
Wajima's morning market recommended eating spots
Asaichi Sakaba – grilled mackerel rice bowl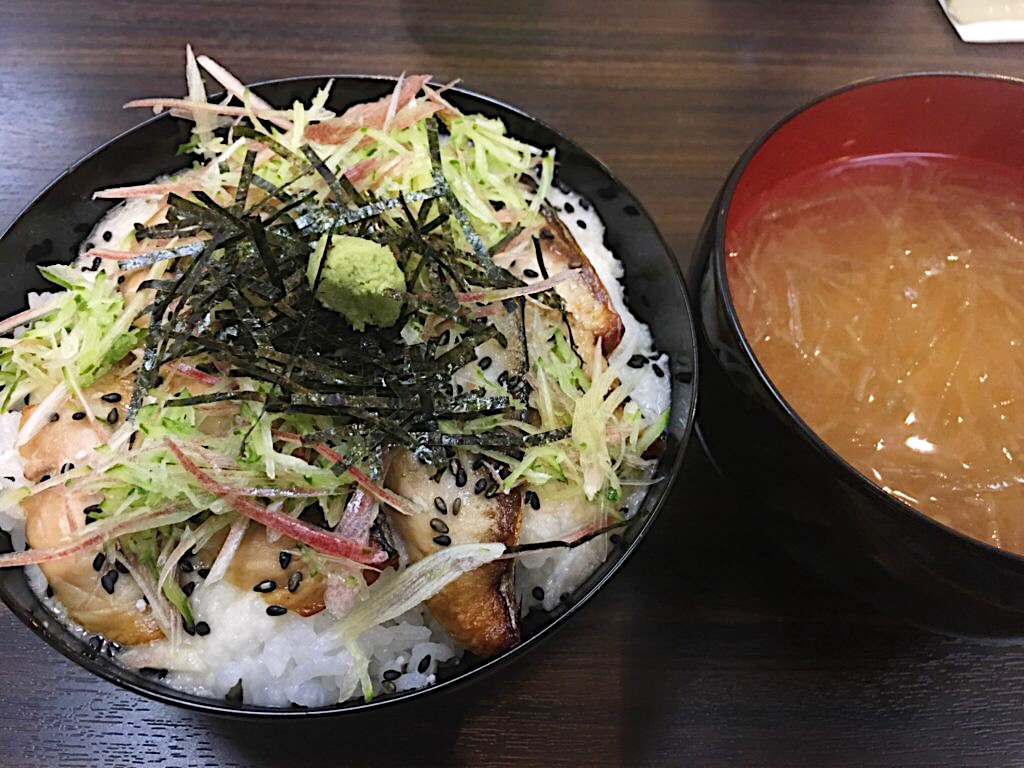 The first place I would like to introduce is a restaurant called "朝市さかば (Asaichi Sakaba)", located along the street of the morning market. Asaichi Sakaba opens at 7:30 in the morning, and in addition to seafood bowls, they also offered sashimi on skewers for easy eating.
On this day, I ordered grilled mackerel rice bowl (800 yen) for breakfast at the restaurant. The grilled mackerel rice bowl comes with rice topped with dried mackerel and miso soup with seaweed.
Madara-kan Ishiru no Kai Nabe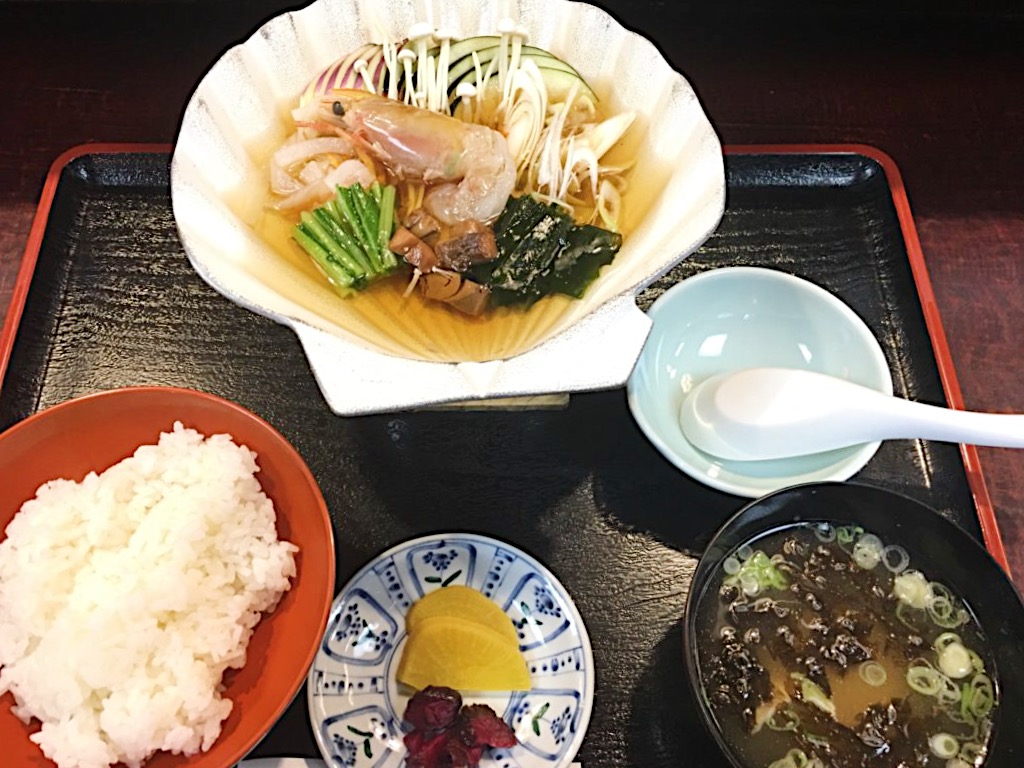 The next place I would like to introduce to you is the "民芸御食事処・まだら館 (Folk Art Restaurant, Madara-kan)". At the restaurant, I ordered a set meal of ishiru shellfish hot pot with rice.
"Ishiru", which was also used in the grilled mackerel rice bowl we had for breakfast, is a traditional umami seasoning made in the Noto Peninsula. Ishiru is a fish sauce made by fermenting seafood with salt, and is used in a variety of dishes.
Ishiru shellfish hot pot is a dish where shrimp and vegetables are boiled in a shell covered with a clear soup of Ishiru. The fish broth was very effective and tasted elegant.
There are several other restaurants in Wajima City where you can enjoy the "Ishiru no Shellfish Hot Pot Set Meal" using Ishiru as the soup stock.
Summary of the best places to eat at the Wajima Morning Market
The morning market in Wajima on the Noto Peninsula is not only a great place to enjoy shopping, but also a great place to eat at restaurants that serve seafood from the port city.
If you come to Wajima City in Ishikawa Prefecture, why not try eating at the Wajima Morning Market?
Access to Wajima Morning Market, Hours of Operation, Parking
 

| | |
| --- | --- |
| Access | It takes about 1 hour and 40 minutes from Kanazawa City to Wajima by car, and 2.5 to 3 hours by train. |
| Address | |
| Opening hours | Wajima's morning market is open from 8:00 am to 12:00 pm (closed on the 2nd and 4th Wednesday of the month). |
| URL | Official Ishikawa Travel Guide |
| Parking | Paid parking available |
Other Tourist Spots
You can learn more about Wajima's traditional craft, Wajima-nuri, in this article.