Arima Onsen, located in Hyogo Prefecture, is a popular hot spring resort with a long history.
It is easily accessible from Osaka, and is a good tourist spot for strolling around the tasteful hot spring town while stopping off at various baths.
This article introduces two hot spring spa in the famous Arima Onsen in Hyogo Prefecture.
About Arima Onsen
One of the three oldest hot springs in Japan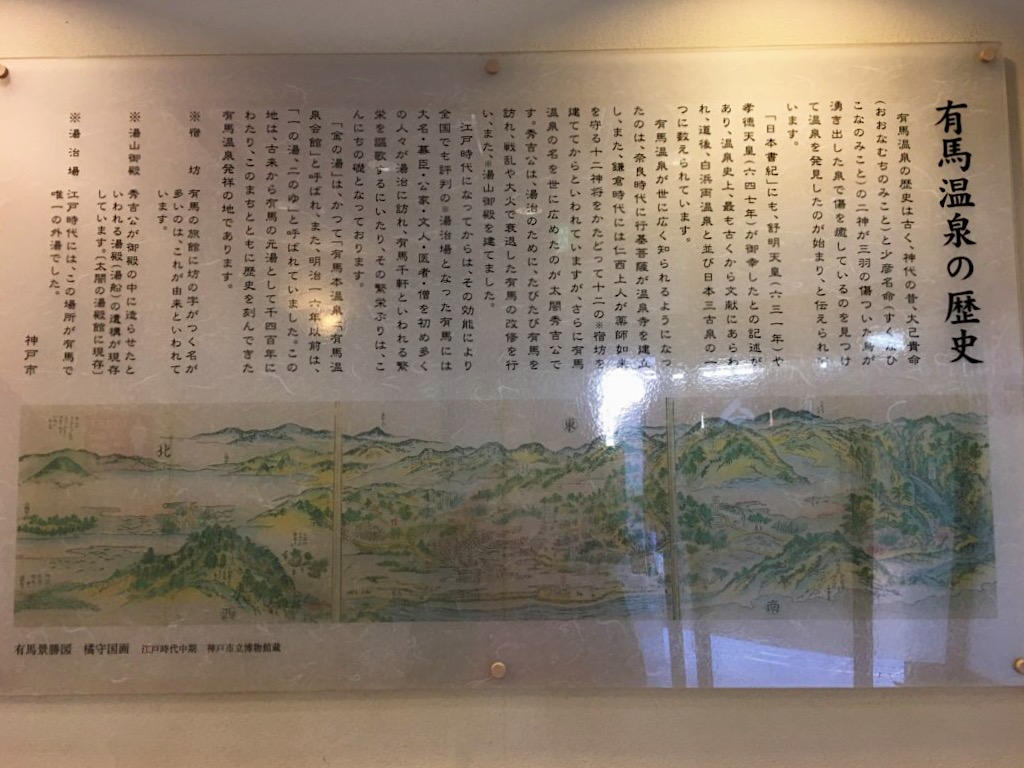 Arima Onsen in Hyogo Prefecture is one of the three oldest hot springs in Japan, along with Dogo Onsen and Shirahama Onsen.
The oldest historical book in Japan, the Nihon-shoki (Chronicles of Japan), describes an emperor's visit to Arima Onsen during the Asuka period.
In the Nara period (710-794), a Buddhist monk named Gyoki built a hot spring temple in Arima, and historical figures such as Toyotomi Hideyoshi favored this hot spring resort.
Arima Onsen Onsen Hot Spring Spa
Day trip to Arima Onsen where you can enjoy two types of hot springs
In Arima Onsen, there are two public bathhouses called Kinsen "金泉" and Ginsen "銀泉". These two onsen have different sources, so you can enjoy each one with its own characteristics.
Kinnoyu (Gold Hot Spring)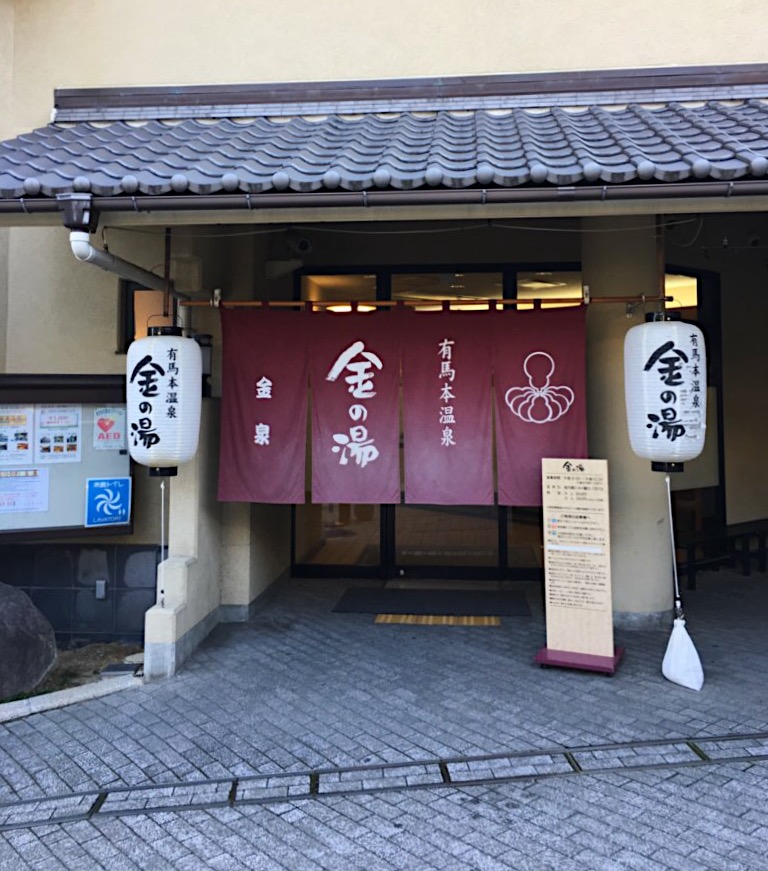 Let's start with the Kin no Yu "金の湯". Kin-no-yu uses water from the Kinsen spring. Kinsen is a reddish-brown water that contains iron.
There are several reddish-brown hot springs in Japan, but the water of Kin-no-yu in Arima Onsen is probably one of the darkest.
The bath tub itself is not very large, but as it is a popular hot spring resort, it is visited by many tourists.
Gin no Yu (Silver Hot Spring)
There is another day public bath facility in Arima Onsen called Gin no Yu "銀の湯".
At Gin no Yu, you can enjoy hot water called ginsen, which is a gilded spring of radium and carbonated water. The color of the water will be clear, unlike the water of the ginsen.
It takes about two minutes to walk from the Kin no Yu to the Gin no Yu in Arima Onsen, which is a good distance for laddering. And if you want to take both baths, you can save a little money by buying a set ticket for the two bathing facilities.
Arima Onsen Town
After taking a hot spring bath, why not walk around the hot spring town of Arima Onsen, with its many historic buildings?
In Arita Onsen, there are many stores selling the famous carbonated rice crackers made from carbonated hot spring water, some of which are hand-baked for you to try. The carbonated rice crackers are crispy and light in texture.
Summary of the two hot springs in Arima Onsen
Arima Onsen is a popular hot spring spot that can be easily visited on a day trip from Osaka by public transportation.
In addition to the Kin-no-yu and Gin-no-yu hot springs, there are also free footbaths and inns and hotels that offer day-trip drop-offs. Why not take the time to spend a day strolling around the hot spring resort and take a bath in one of the unique hot springs?
Access and parking to Kin no Yu, Arima Onsen
 

| | |
| --- | --- |
| Access | Arima Onsen is only 35 minutes by train from Sannomiya, Kobe, and an hour by car from Osaka, making it an easy day trip. |
| Address | |
| URL | Official website |
| Parking | Paid parking available |
Places to visit near Arima Onsen
About an hour's drive from Arima Onsen (or an hour and a half by train) is Himeji Castle, a national treasure.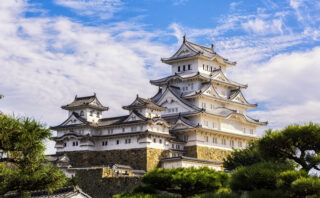 Highlights of Himeji Castle|Beautiful White Egret Castle with Traps Everywhere
Himeji Castle was registered as one of Japan's first UNESCO World Heritage sites. Himeji Castle, also known as Shirasagi-jo (white egret castle) was giv...