In Hokuto City, Yamanashi Prefecture, there is a resort hotel called Risonare Yatsugatake.
In addition to accommodations, Risonare Yatsugatake has an all-weather swimming pool, handmade art classes, and seasonal events that can be enjoyed not only by guests but also by day-trippers.
This article describes my day trip to the Risonare Yatsugatake.
About Risonare Yatsugatake
A resort hotel managed by Hoshino Resort
Resonare Yatsugatake, located in Hokuto City, Yamanashi Prefecture, is a resort hotel run by Hoshino Resort.
Within the hotel grounds, there is an area called "Piment Street," which is lined with stores, restaurants, bakeries, and cafes such as Maruyama Coffee.
The hotel also has an indoor swimming pool with waves called "Il Mare" and facilities for hands-on classes such as pottery, stained glass and accessories, which can be used not only by guests but also by tourists visiting the Risonare Yatsugatake.
Resonare Yatsugatake, a fun day trip
Halloween Event at Risonare Yatsugatake
At Risonare Yatsugatake, various regular events are held each season.
For example, during the Halloween season in October, there is an event called "Halloween Hotel," during which Piment Street is decorated with Halloween decorations and lit up.
And the Bellini Tower in the center of the hotel is projected with projection mapping and a nightly show with Frankenstein, the Wolf Man, and other monsters.
As if it was Halloween, drip juice and witches' hot wine were also sold.
As you can see in the video, this Halloween event was so authentic that it was hard to believe it was a hotel event, and it was like participating in an amusement park attraction.
Risonare Yatsugatake also holds other events such as a marché, an umbrella arcade during the rainy season, and water play events.
Of course, these seasonal events are also free for non-resident tourists to visit.
A variety of hands-on classes including stained glass making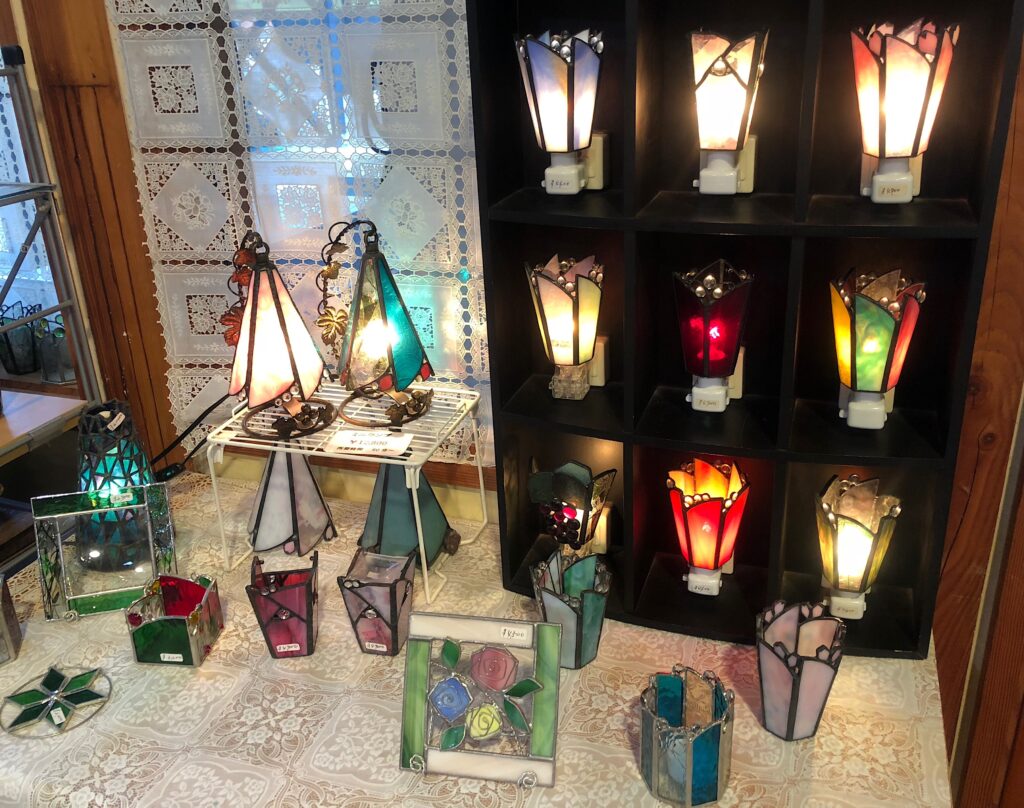 Risonare Yatsugatake offers a wide variety of hands-on classes, including classes for freely creating your own works of art using wooden materials, stained glass, and cooking lessons.
There are also several courses that you can participate in on the day of your visit, without having to register in advance.
Summary of Day Trips to Risonare Yatsugatake
As you can see, Risonare Yatsugatake offers many facilities and events where you can fully enjoy the resort atmosphere without staying overnight.
Parking is also available free of charge, so why not stop by when you come to Yatsugatake for sightseeing?
Access and parking at Risonare Yatsugatake
 

| | |
| --- | --- |
| Access | A five-minute drive from the Obuchizawa Interchange. |
| Address | |
| URL | Official website |
| Parking | Apart from the parking lot for guests, there is a free parking lot for day-trippers. |
Sightseeing spots in the area
Click here for an article about tourist spots in Hokuto City, Yamanashi Prefecture, near Risonare Yatsugatake.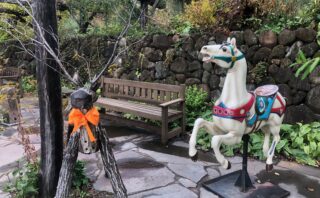 A Walk Through the Natural Gardens of Moegi no Mura Village in Kiyosato
A 10-minute walk from Kiyosato Station in Yamanashi Prefecture brings you to a popular tourist attraction called Moegi no Mura (Moegi-no-Mura Village). ...