Have you ever tried Jajamen noodle?
Although the name is similar to jyajyaman, jajaman is a local noodle dish from Morioka City, Iwate Prefecture.
Unlike the sweet miso and minced meat jyajyaman noodles, the miso meat sauce on jajaman noodles is paste-like and has a less sweet flavor. Also, the noodles used are not Chinese noodles, but udon.
This article describes my visit to the area around Morioka Station in Iwate Prefecture to eat Jajamen.
Morioka Jajamen "Akiwo (あきを)"
A Jajaman noodle shop where you can drop by casually
The first place I would like to introduce to you is Morioka Jajamen Akiwo, located a 14-minute walk from Morioka Station.
I bought a medium-sized bowl of Morioka Jajamen from the ticket machine at the entrance of Akiwo, and sat down at the counter.
Jajamen with miso meat paste on top arrives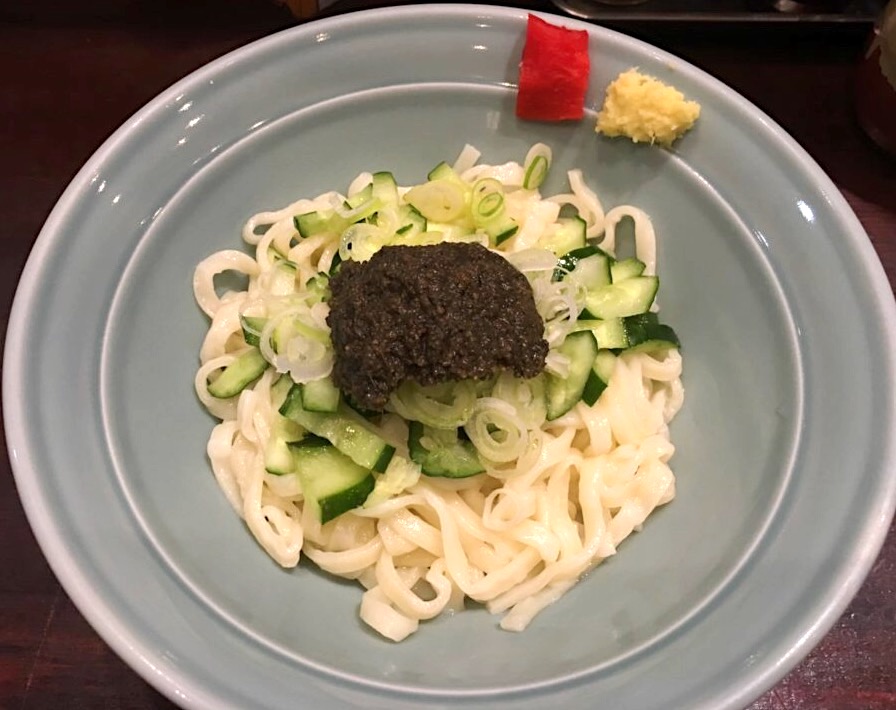 Here is Akiwo's medium-sized jajamen. Warm udon noodles topped with meat miso, cucumber, green onions, red ginger and grated ginger.
You can add vinegar, chili oil, garlic, etc., but this time I just ate it as it was served, stirring it around.
Unlike Jyajyaman noodles, which is mainly meat with sweet and spicy miso, Jajaman's miso had a full-blown taste of miso.
How to ask for Chi-tan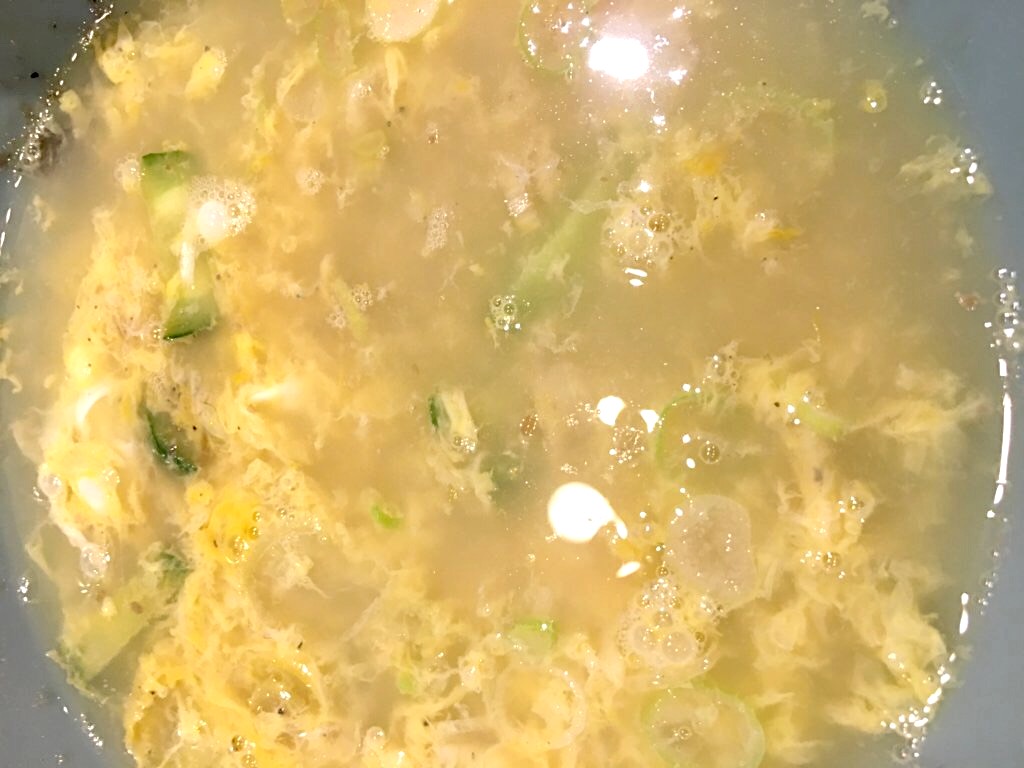 Jajamen has one more feature: it comes with a soup called "Chi-tan. Chi-tan is a Chinese-style stir-fried egg soup that is made by leaving some of the noodles in the jajamen.
Akio's chitan is free of charge.
To order chitan, crack one of the free eggs into your plate with a little bit of the noodle left. Then, hand the plate to the staff, and they will make you a bowl of chitan with soup.
Here is the finished "Chi-tan".
I added a little bit of vinegar and drank it. The soup had a good flavor to finish it off.
Access and parking for Morioka Jajamen Akiwo
 

| | |
| --- | --- |
| Access | 14 minutes walk from Morioka Station |
| Address | |
| Parking | No parking (use nearby toll parking lots) |
Pairon Morioka Station Building, Fes"an
Long-established Morioka Jajamen Restaurant
The next stop was "Morioka Jajamen Pairon" on the first floor of the Morioka Station Building "Fes"an".
Because we visited during the Obon vacation period, there were a lot of people lined up at the front of Hakuryu, so we staggered our visit a bit and came back later, and were lucky enough to get in.
Jajamen at Pairon with a moderate flavor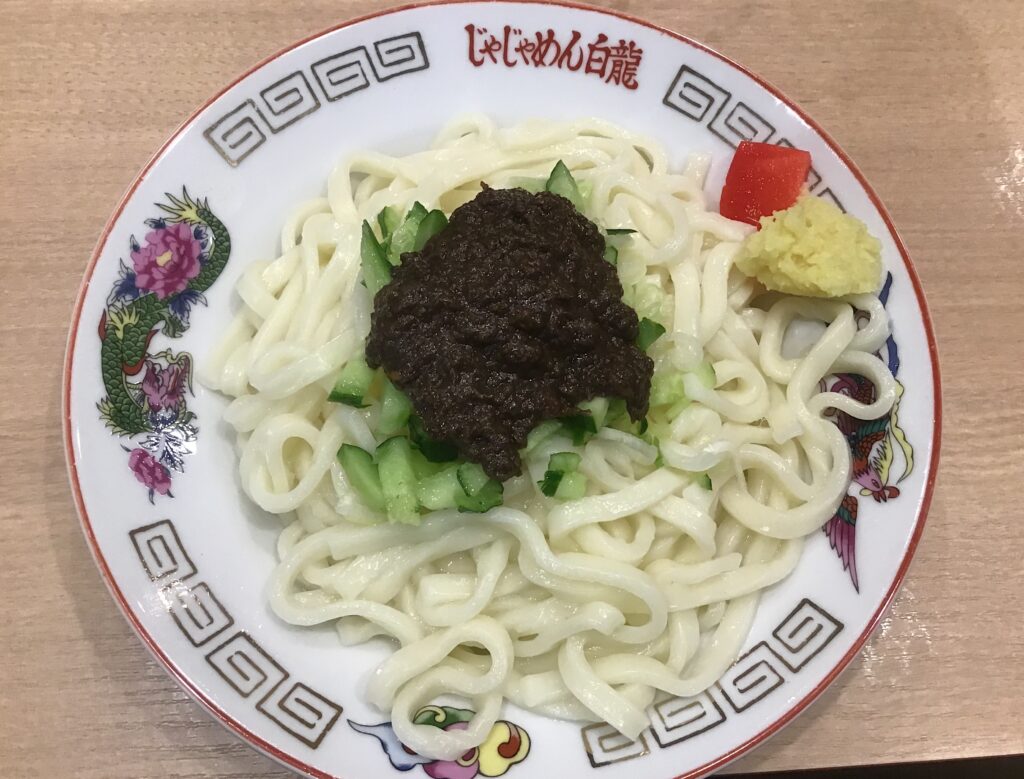 Here is Pairon's jajamen. Compared to Akiwo's jajamen, this is a mildly seasoned miso meat paste that is less salty.
Jajamen Menu at Pairon
Jajamen at Pairon is also available in different sizes. The egg soup "Chi-tantan" is an additional 50 yen.
Small (510 yen)
Medium (610 yen)
Large (710 yen)
Extra large (820 yen)
Access and parking at Pairon
 

| | |
| --- | --- |
| Access | Morioka Station Fes"an 1F |
| Address | |
| Parking | Pay parking available |
A list of popular Jajamen restaurants near Morioka Station
Jajamen is a local noodle dish featuring miso. There are many other places around Morioka Station where you can enjoy jajamen, so why not try eating at a variety of places?
Other local noodles in Morioka
For more information about Morioka's local noodles, please read this article.