If you are looking for somewhere cool to walk, then we have the perfect place for you.
Shirakoma Pond (白駒池) is a natural lake (the name is pond, but in fact it is a lake with a maximum depth of 8.6 metre), located at the highest altitude in Japan.
At an altitude of 2115 metres, Shirakoma Pond is surrounded by a moss forest and a walking trail. From fresh green to autumn colours, you can enjoy a walk around the lake, breathing in the fresh air.
In this article you will find information on what to see and how to get to Shirakoma Pond, a popular tourist attraction in Nagano Prefecture.
Shirakoma Pond is a popular tourist spot in North Yatsugatake
A lake that attracts many tourists every year
Shirakoma Pond is a natural dammed lake located in the town of Koume, Minamisaku-gun, Nagano Prefecture. During the summer and autumn tourist seasons, Shirakoma Pond is visited by many visitors.
The lake is surrounded by hundreds of years old trees, alpine plants and moss forests.
Access and parking at Shirakoma Pond
How to get to Shirakoma Pond
The Shirakoma Pond is located on the north side of Yatsugatake along the Meruhen Kaido (fairy-tale road). It is now easily accessible from Karuizawa and Ueda thanks to the opening of a new motorway (the Trans-Central Expressway) to the Yachiho Kogen Interchange, which is the entrance to the fairy tale road.
After exiting the Yachiho Kogen Interchange and driving along the fairy-tale highway drive route towards Suwa, you will arrive at Shirakoma Pond in about 30 minutes.
* The fairy-tale road is closed in winter.
Parking fees at Shirakoma Pond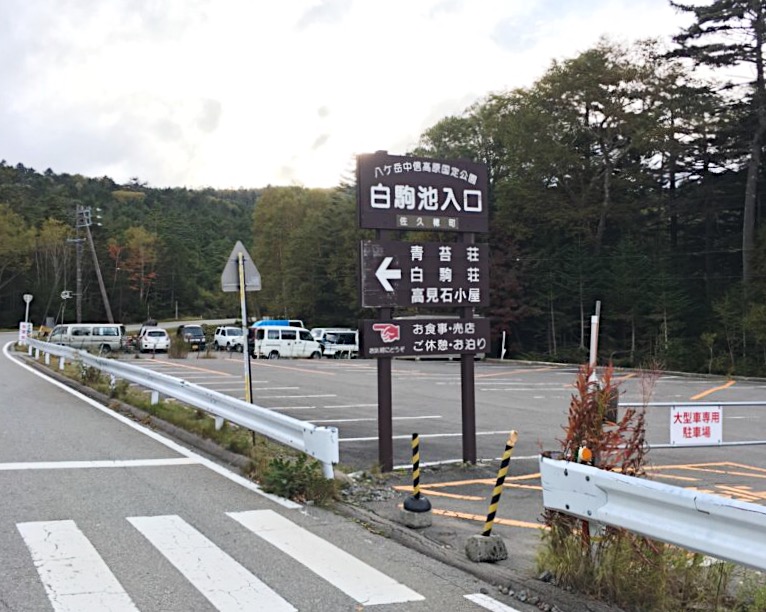 Shirakoma Pond has a pay parking lot with a capacity of 160 standard cars. The Shirakoma Pond car park is open from late April to early November.
Start your walk around the Shirakoma Pond
From the car park to Shirakoma Pond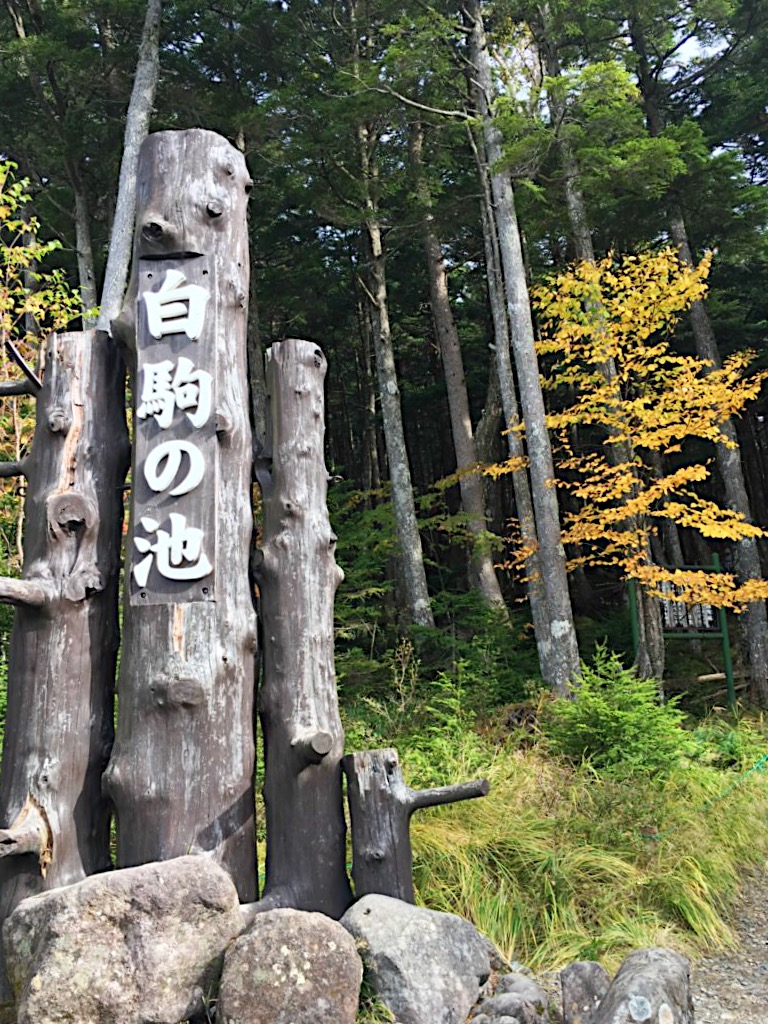 From the car park, go through the entrance marked "白駒の池", which is right in front of the road.
A lake with a promenade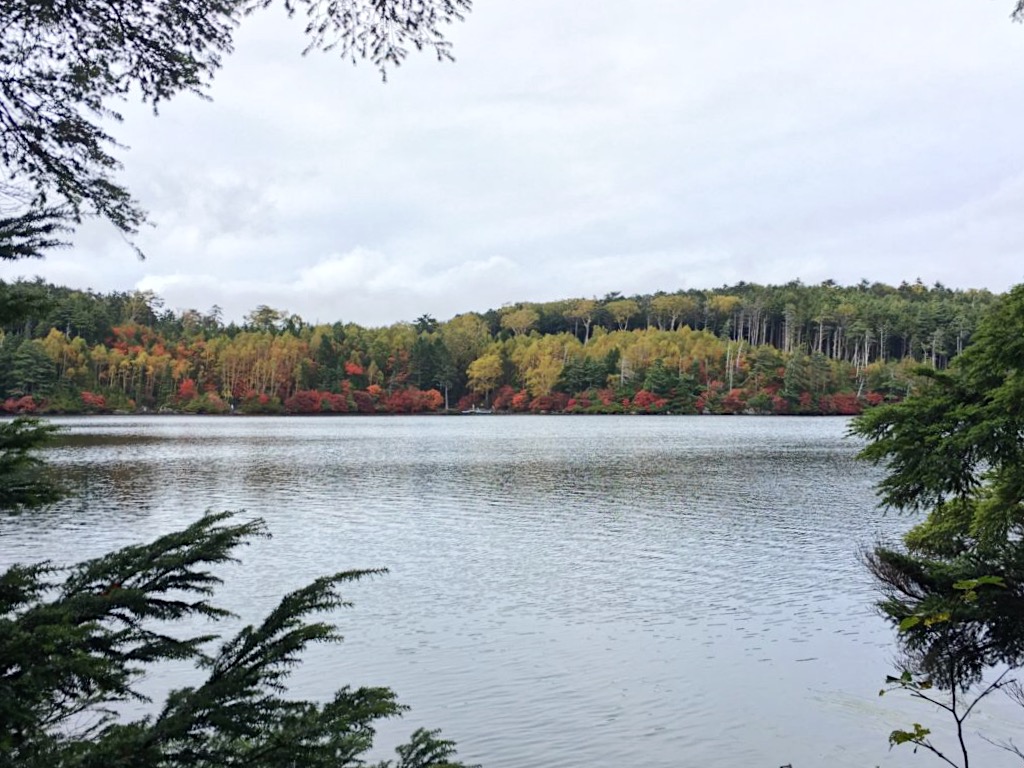 Now, after a 15-minute walk from the car park, you will arrive at the Shirakoma Pond.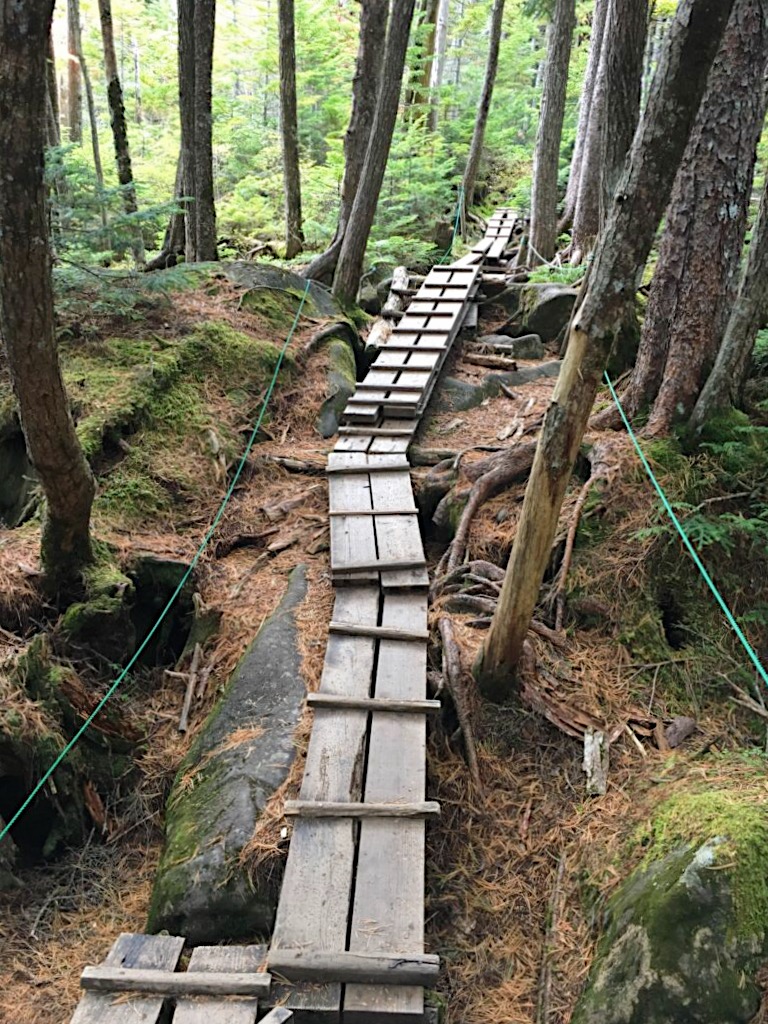 The promenade is a wooden path, like the one in this picture, which means you don't have to walk on bumpy ground. However, leather shoes or heels can be slippery, so we recommend that you wear comfortable sports shoes or hiking boots.
The walk around the lake is 1.35 km long. It should take about 40 minutes to walk around the lake.
The moss forest around the lake
Walking around the precious moss forest
As you walk along the promenade of Shirakoma Pond, you will come across places where the whole area is covered with moss.
There are 10 moss forests around the Shirakoma Pond and each type of moss has a different name. The area around Shirokoma Pond is home to 485 species of moss, including the Japanese cedar moss, the Japanese sedge moss and the Tachibai moss, which has been selected as one of Japan's precious moss forests.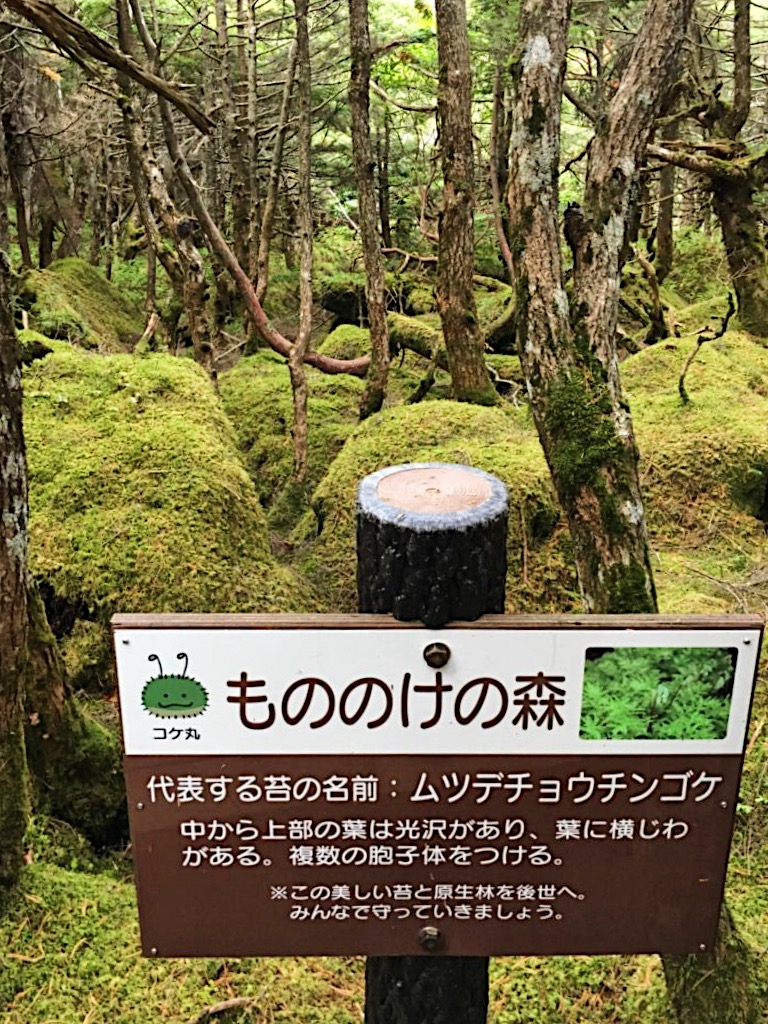 The place in this photo was named "Mononoke Forest". The typical moss growing in the Forest of the Mononoke is called Mutsudechin moss, which is a large moss with horizontal wrinkles on its leaves.
Shirakoma Pond Villa and Takami-no-Mori Course
Rest at Shirakoma-so Lodge
In the middle of the walking course, there is a mountain lodge named Shirakoma-so. This lodge offers light meals such as udon noodles with tempura of wild vegetables, and sweet sets such as coffee and cheesecake.
Hakkoma-so lodge is open from late April to early January.
Takami-no-Mori Course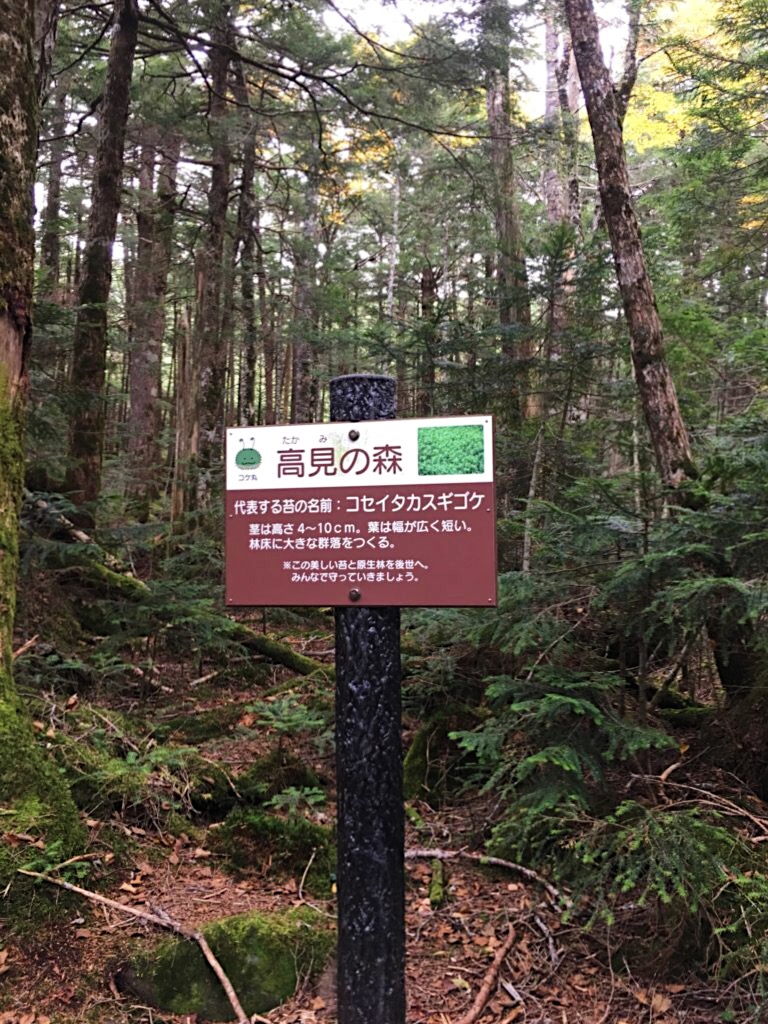 After passing by Hakkoma-so, after a short walk, you will see a sign saying "高見の森コース (Takami-no-mori course)", and from here the trail branches off to the right.
From the front of Shirakoma-so, turn off the walking trail to the right and you will see a sign saying.
The Takami-no-mori course leads to the Takami-ishi lookout where you can enjoy a panoramic view of Shirakoma Pond. The path is rugged and rocky, so it is advisable to wear hiking boots when climbing.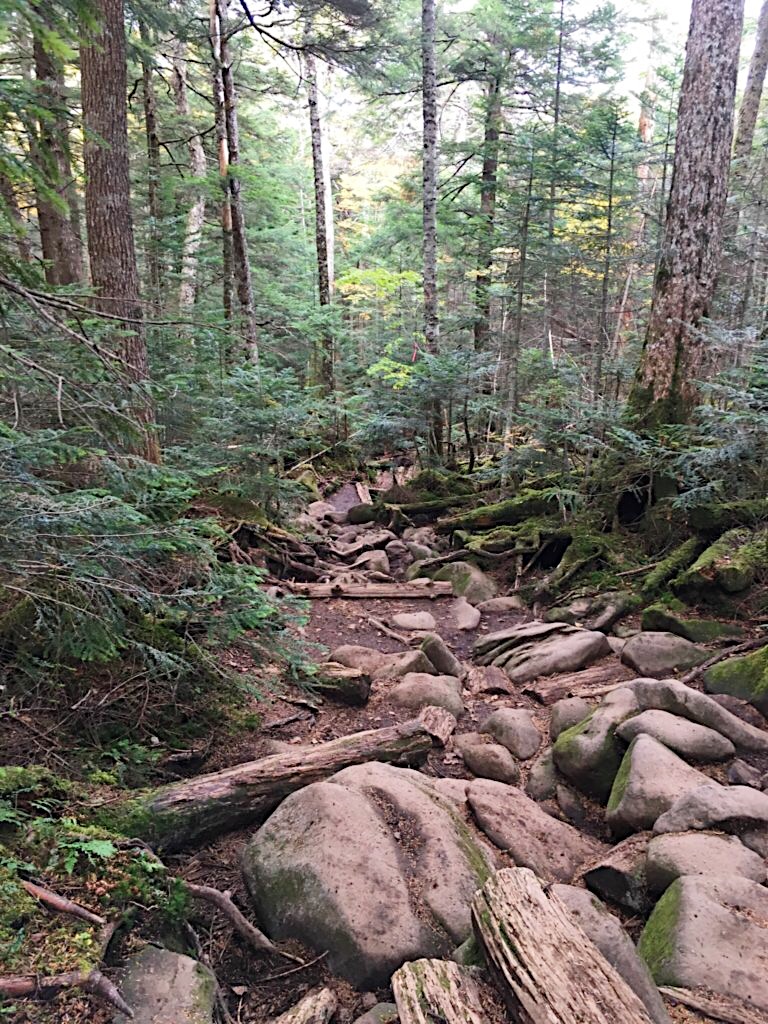 As you can see in this picture, the path is very slippery with big rugged rocks in places. I tried to climb up to the halfway point, but the path was too stony and dangerous to walk, so I turned back halfway. I would like to wear trekking shoes next time and try this trail again.
As you can see in this picture, the mountain path was slippery with large, rugged rocks in places. I tried to climb up to the halfway point, but the path was full of stones, making it difficult and dangerous to walk, so I turned back halfway. Next time, I would like to wear trekking shoes and try this mountain path again.
* There is another trail leading to the Takamiishi Observatory that is a little gentler than this one.
Summary of Shirakoma Pond
Refresh yourself with a walk in a mountain lake with clean air
Shirakoma Pond is located in a quiet mountain forest. We walked around the lake, observing the plants of Kita-Yatsugatake, which are not usually seen. Perhaps because of the cleansing effect of the moss, the air around us felt cool and clear, and we felt refreshed.
How about taking a stroll around Shirakoma Pond to breathe in the fresh air during the early summer and autumn seasons?
Sights in the surroundings
Near Shirakoma Pond is Yachiho Highland, home to Japan's largest colony of white birches, and Kawakami Village, famous for its lettuce and other highland vegetables.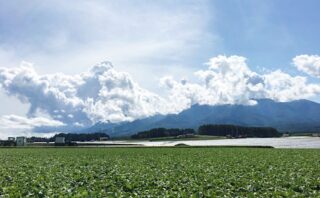 The Village that Produces the Most Lettuce in Japan!|A Trip to Kawakami Village to Discover the Delights of Highland Vegetables
Nagano Prefecture is one of the most mountainous prefectures in Japan, with an average altitude of 1132 metres. This makes it a suitable production area...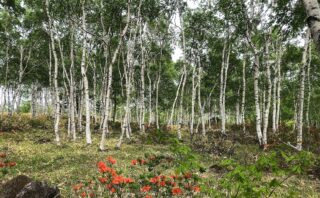 Yachiho Highlands is a Sacred Place of White Birch Trees! Japan's Largest White Birch Colonies
Birch Trees are my favorite tree. I was pleased when I found out that the symbolic tree of Nagano Prefecture where I live is a white birch. Nagano Prefe...