Nagano Prefecture was the site of the 1998 Winter Olympics.
The Olympic Memorial Arena (known as M-Wave) in Nagano City was the venue for skating competitions during the Winter Olympics.
M-Wave is an indoor skating facility, so you can enjoy skating even in winter without worrying about the weather.
This article introduces the features, usage, access, and parking of the M-Wave skating rink in Nagano City.
* The skating rink is scheduled to be open from October 3, 2021 to March 6, 2022.
About the M-Wave skating rink
A large indoor skating rink
One of the features of M-Wave's skating rink is that it is located indoors. Most of the skating rinks in Japan are located outdoors, so having a skating rink inside a building is very valuable.
At the M-Wave skating rink, you can enjoy skating no matter what the weather is like.
The 400-meter skating track used for the Olympics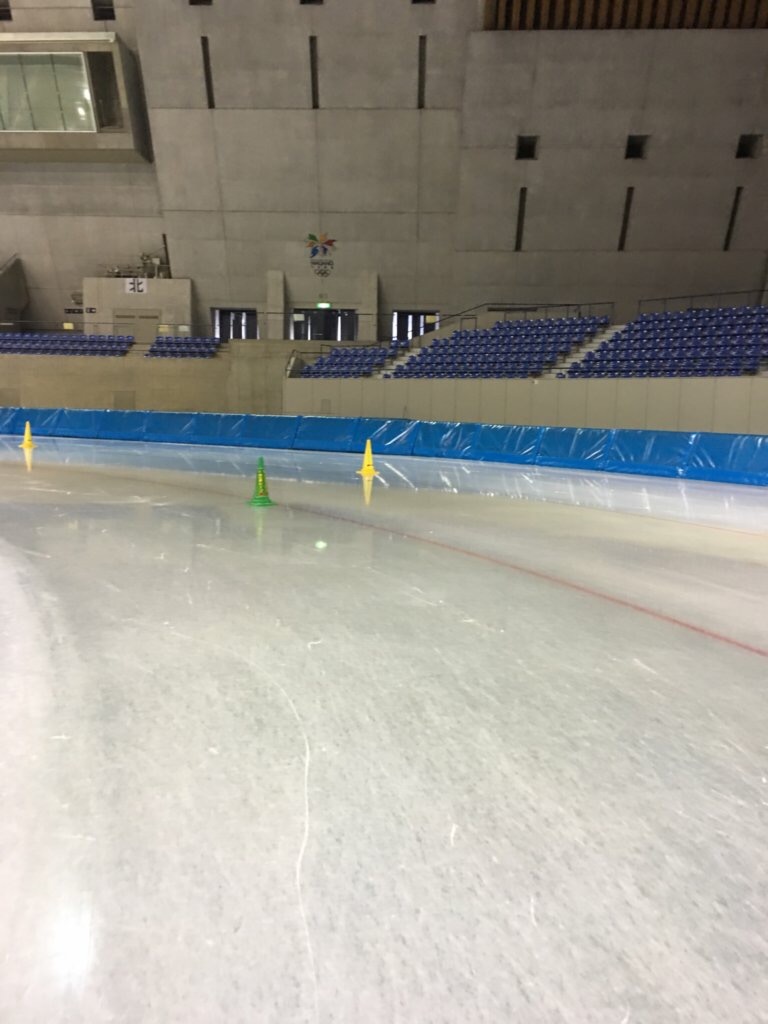 Another feature is that M-Wave is a large, spacious skating rink that was also used as the venue for the Nagano Olympics.
The M-Wave skating venue is large enough to accommodate an entire 400-meter double-track skating rink and an ice hockey rink.
This picture shows the skating rink at M-Wave in the morning. It had just started operating and no one was skating, so I felt like I had the rink all to myself.
The M-Wave skating rink is not too crowded, even on weekends and holidays, so you can skate at your own pace.
M-Wave Skating Lesson
M-Wave also offers beginner classes for those who are still new to skating. This class will teach you how to skate from the very first step.
Summary of M-Wave Skate Park
The ideal facility to enjoy skating
While there are many skating rinks in the world, an indoor facility with such a large skating rink is very valuable. You can skate to your heart's content without worrying about your surroundings.
This is the perfect place for those who want to enjoy outdoor winter sports indoors, regardless of the weather.
Why don't you try skating at M-Wave, which was used as an Olympic venue?
Access to M-Wave and parking
 

| | |
| --- | --- |
| Access | M-Wave is a 14-minute cab ride from JR Nagano Station. |
| Address | |
| URL | Official website |
| Parking | Free parking is available in front of the facility. |
Admission Fee and Rental Shoes
To enter the M-Wave skating rink, you need a skating ticket, which costs ¥830 for adults and ¥410 for junior high school students and younger on weekdays. (On weekends and holidays, the admission fee is 1,560 yen for adults and 830 yen for junior high school students and younger.
The cost of rental shoes is 620 yen (helmets can be borrowed free of charge).
Sightseeing spots in the vicinity
In Nagano City, there is Zenkoji Temple and Togakushi, which is popular for its soba noodles. If you want to try skiing for the first time, Blanche Takayama is a good place to start.