This is a print called "The Gleaners", which shows women gleaning a field of stray stalks of wheat from the fields. This painting was painted by the French artist Jean-François Millet.
The Yamanashi Prefectural Museum of Art in Kofu, Yamanashi Prefecture, has a permanent exhibition of the famous works by the 19th century Barbizon painter Millet.
If you take the time to look at his paintings at this museum, you may find yourself becoming a fan of his work.
In this article you will find information about the Yamanashi Prefectural Museum of Art.
About Yamanashi Prefectural Museum of Art
A museum with a large collection of Millet's famous works
Opened in 1978, the Yamanashi Prefectural Museum of Art has a collection of more than 10,000 works, ranging from Western and Japanese paintings to prints and contemporary art. The museum is known as the "Millet Museum" because it has a large collection of Millet's famous art works.
Millet's permanent exhibition, always on show
Born in 1841 in a farming village in France, Jean-François Millet painted many portraits and peasant farmers, and in his later years he preferred to paint landscapes.
One of the main features of the Yamanashi Prefectural Museum of Art is its permanent collection of Millet's art works.
The museum has a large collection of Millet's paintings, so that visitors can enjoy them at any time of the year.
Highlights of the Collection Exhibition
Millet's collection of paintings
The paintings of Millet and the Barbizon School are on display in the Millet Gallery area of the Collection. The Barbizon school was a group of 19th-century landscape and farmworkers painters who lived in the picturesque French village of Barbizon.
Summer, the Gleaners
Here are a few of the more notable works in the Millet exhibition.
The first of these is an oil painting called "Summer, the Gleaners". This painting shows three women picking up the remaining stalks of wheat in front of the high piles of straw during the summer harvest.
The Sower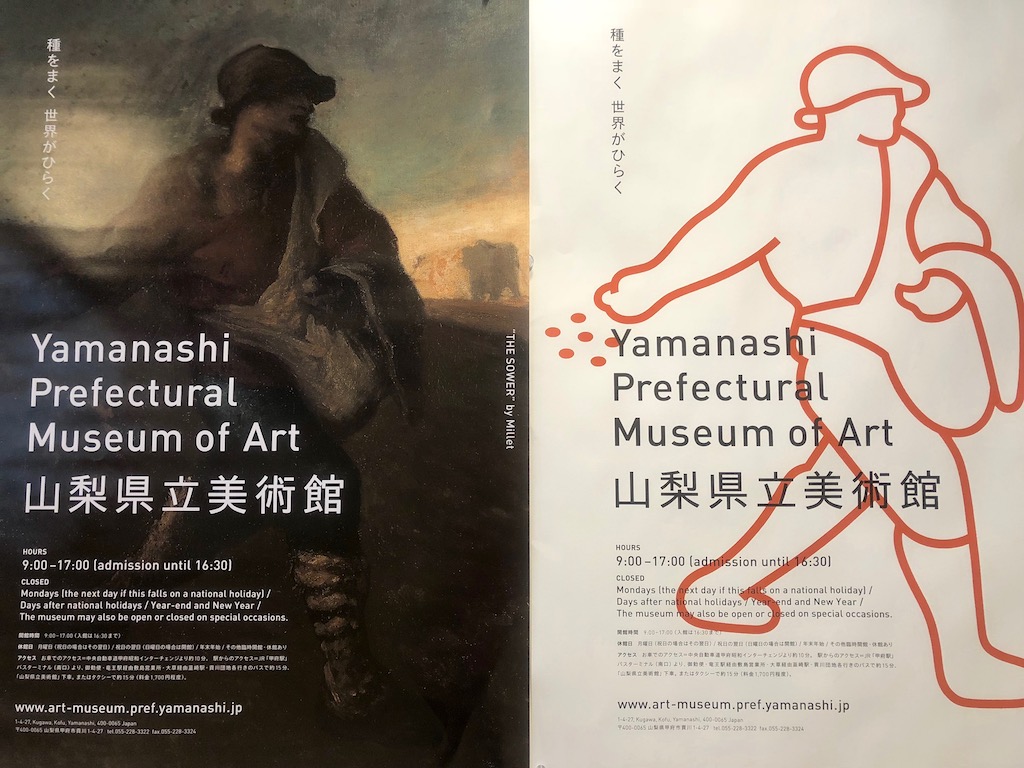 The Sower is a powerful and striking painting of a farmer at work, and is one of Millet's most famous paintings.
Van Gogh, famous for his sunflowers, was so influenced by Millet's work that he painted his own version of The Sower.
Grazing in the Vosges
This pastel landscape in the Vosges Mountains was painted by Millet in his later years. It depicts a beautiful Swiss landscape.
Although not flamboyant in their use of colour, Millet's landscapes are often so gentle that one could look at them all the time and not get bored.
You may find your favorite artist
In addition to the works of the Barbizon School painters, the Yamanashi Prefectural Museum of Art has a separate area for prints, contemporary art and Japanese paintings.
At the time of my visit, there were collages based on black and white colours by Ryoichi Akiyama, a contemporary artist from Yamanashi Prefecture, and bullfighting prints by Goya, a Spanish painter.
Goya's prints are delicate and unique. There are many museums in Japan that carry Goya's work, such as the Otsuka Museum of Art in Tokushima Prefecture.
It took us about an hour to an hour and a half to see the entire collection.
Other facilities in the museum
Art Library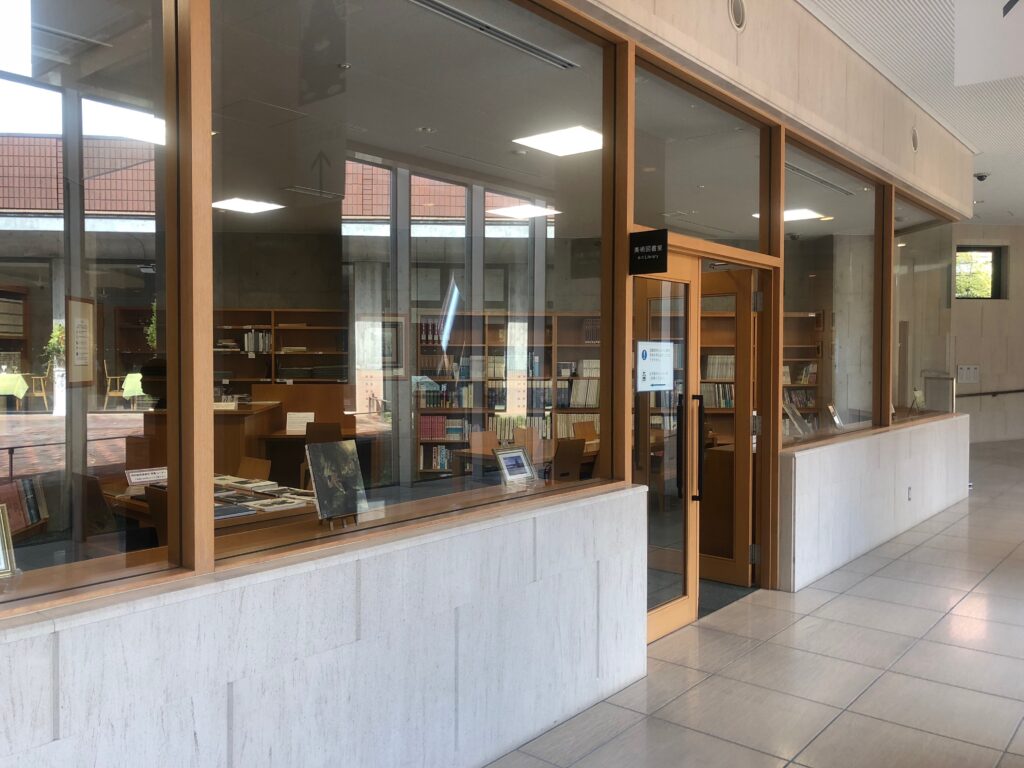 There is also an art library in the building, with a selection of art books. After visiting the exhibition, you can read books about Millet in the art library for a better understanding of his work.
Museum shop and restaurant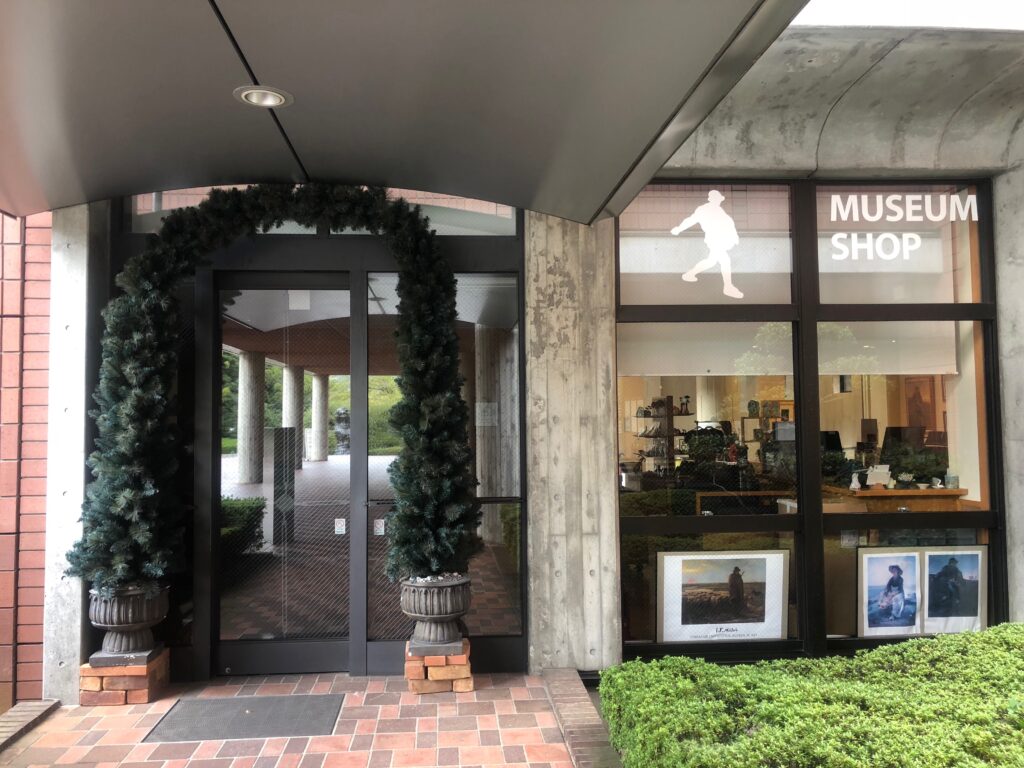 The museum shop sells a wide range of Millet and other art-related goods. You can also buy original Shingen Mochi (rice cakes), a specialty of Yamanashi Prefecture.
The restaurant next door, Art Archives, serves a doria inspired by Millet's The Gleaners.
Forest of Arts Park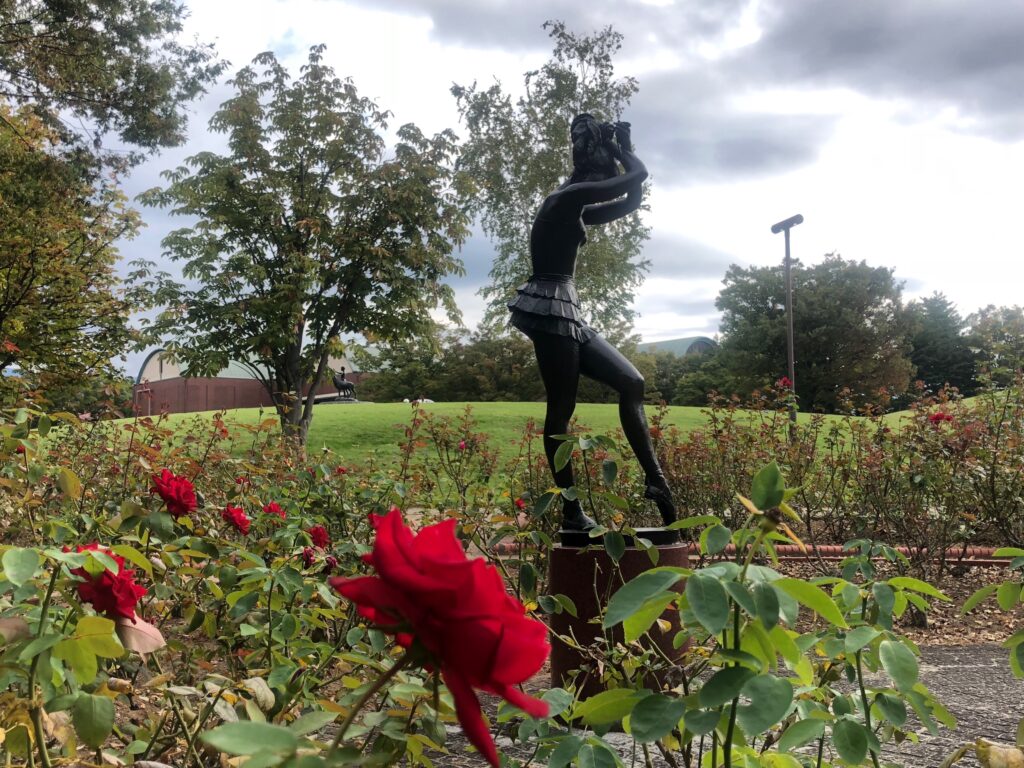 The Museum is located in the grounds of the Forest of Arts Park. The park has a rose garden, a Japanese garden and a grassy area dotted with works by famous sculptors such as Rodin and Taro Okamoto.
It takes about 20 minutes to walk round the park. There are also shady areas where you can bring your own lunch and have lunch on a bench.
Summary of the Millet Collection at the Yamanashi Prefectural Museum of Art
The Millet Museum is a place to visit again and again
Admission to the collection exhibition is 510 yen for adults and free for high school students and younger. It is an enviable opportunity to see Millet's paintings for free when you are a child.
We went on a weekend and, as it was a permanent exhibition, it was relatively empty and we were able to look at the works closely.
Many locals take a break in the shade of the adjoining Forest of Arts Park, and I would recommend this museum for a relaxing visit.
Access, Parking and Opening Hours
 

| | |
| --- | --- |
| Access | 8 minutes drive from Kofu Showa Interchange. 10 minutes by car from Kofu Station. |
| Address | |
| Opening Hours | 9am to 5pm Closed on Mondays (or the following day if it is a public holiday) |
| URL | Official Website |
| Parking | Free parking is available at the museum and in the Art Park. |