A 10-minute walk from Kiyosato Station in Yamanashi Prefecture brings you to a popular tourist attraction called Moegi no Mura (Moegi-no-Mura Village).
This article is about our visit to Moegi no Mura in Kiyosato.
About Moegi no Mura in Kiyosato
Moegi no Mura in Kiyosato for 40 years
Moegi-no-mura is a natural garden with stylish shops surrounded by nature, located in Kiyosato, Takane Town, Hokuto City, Yamanashi Prefecture.
It looks like a beautiful village that has just opened recently, but in fact Moegi no Mura was founded in 1977, so it has been in business for over 40 years.
Highlights of Moegi no Mura
More than 20 shops, cafes and restaurants
Moegi-no-mura has more than 20 shops and restaurants, including a potter's shop, a craft shop selling works made of wood and a gardening shop with a rose motif.
It will take you about an hour just to walk around the large garden.
The forest merry-go-round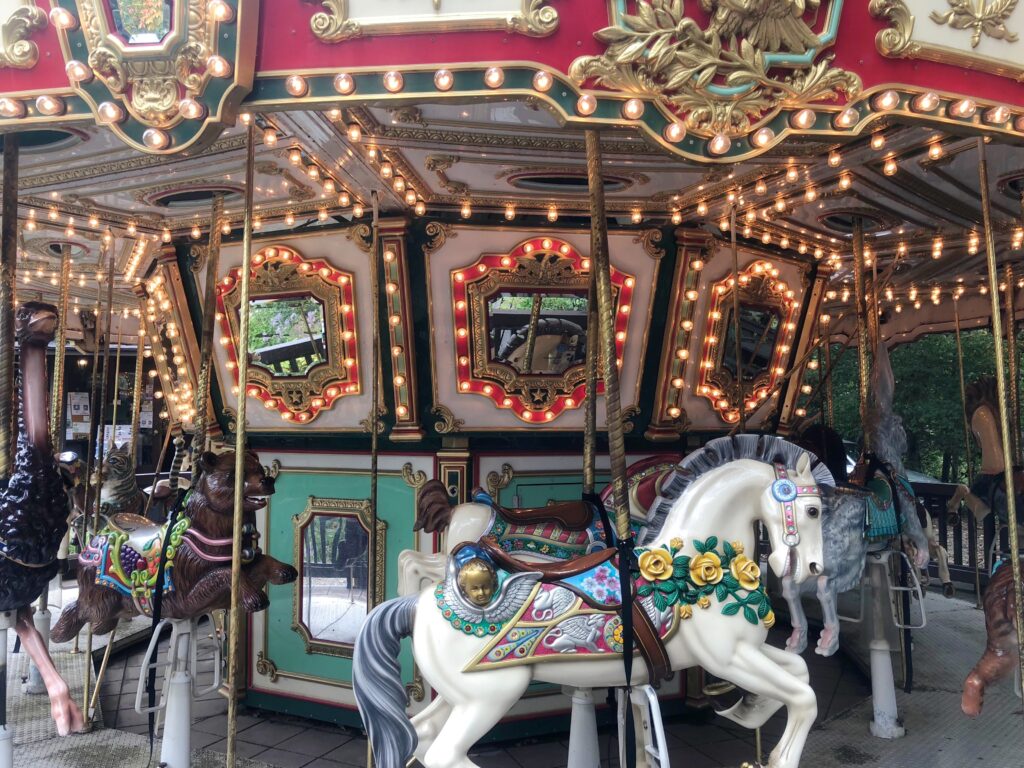 This is the little forest merry-go-round, the symbol of Moegi no Mura, and you can ride it for 300 yen per ride.
There are many wooden horses, which are the mascots of the village. You can buy them at the shop.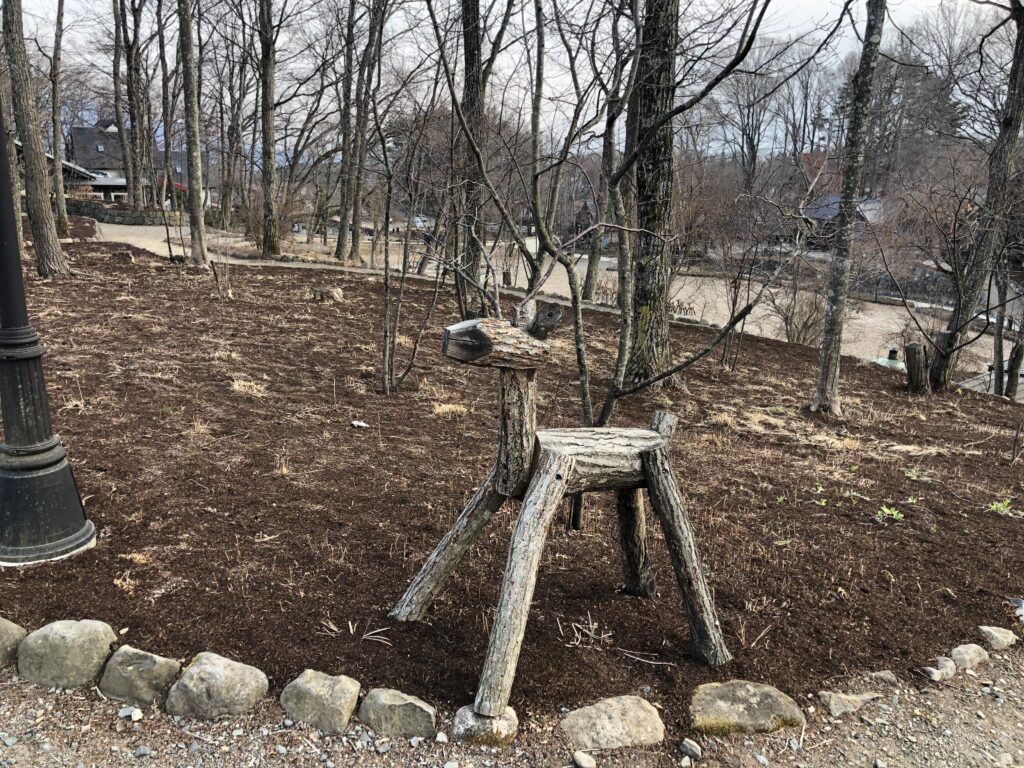 Hall of Halls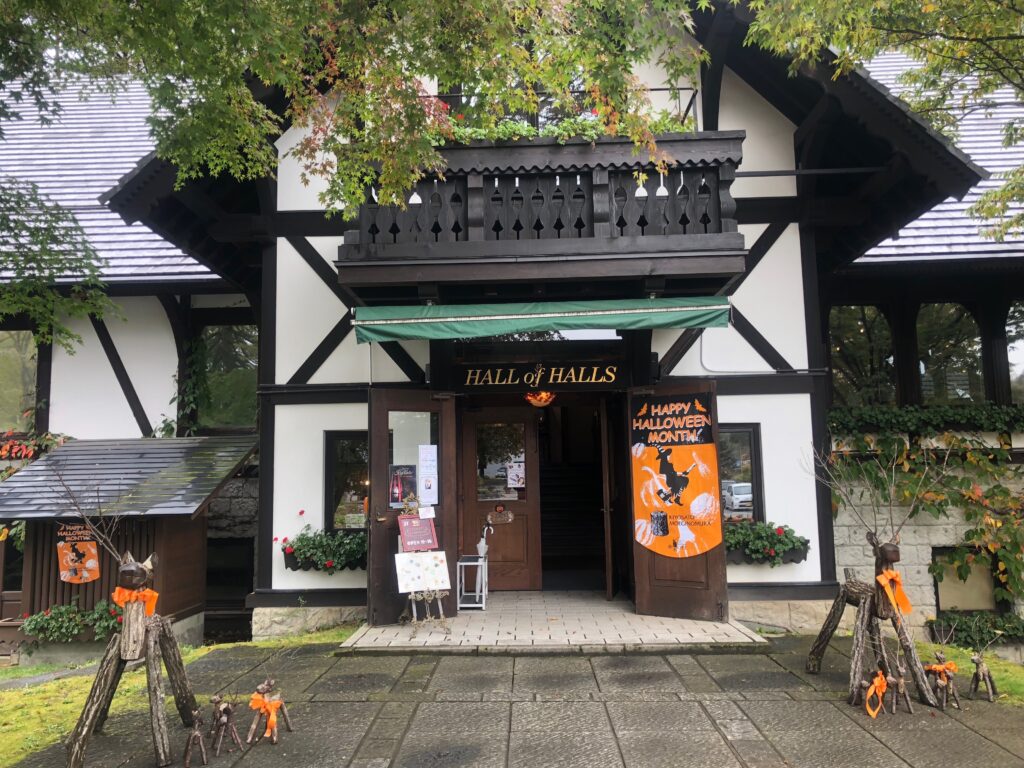 The Hall of Halls is a museum with over 300 music boxes from around the world, ranging from antique music boxes to large automatic instruments.
There are also regular music box performances and music boxes of all sizes available to buy.
There are also regular music box performances and music boxes of all sizes available to buy.
If you don't have time to visit the museum, you can still enter the shop in the museum.
The shop in the basement sells a wide range of products, including antique music boxes, paper music boxes that you can insert notes into, and handmade music boxes that you can make yourself. You can also listen to a variety of music boxes and compare their sounds.
Moegi no mura square
In the centre of the village, the Moegi no Mura square is covered with fine woodchips, which are soft and pleasant to walk on. On sunny days it is a good place to have a picnic.
In the summer, ballet performances are also held here.
The garden at Moegi no Mura was designed entirely by the British landscape designer Paul Smither.
A Segway ride through the village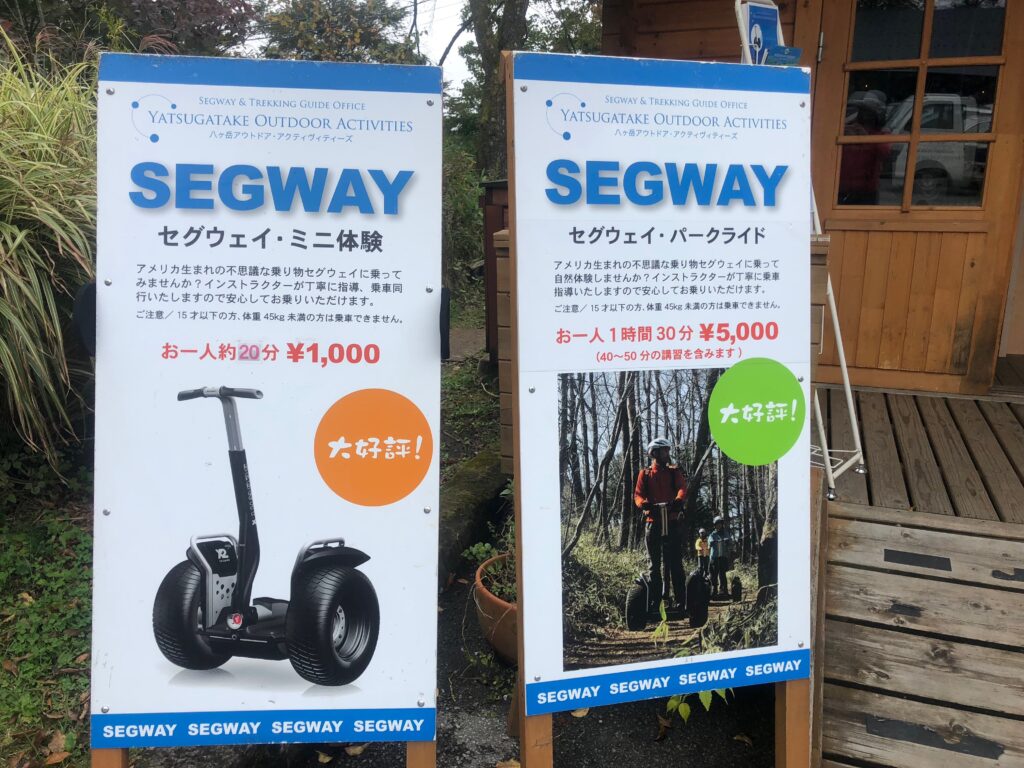 You can ride a Segway around the village. You will be accompanied by an instructor who will teach you how to ride, so even beginners can enjoy this tour.
The price of the Segway tour starts from 1000 yen for 20 minutes (over 16 years old).
Lunch at the restaurant in Moegi no Mura
ROCK|The first café-restaurant in Kiyosato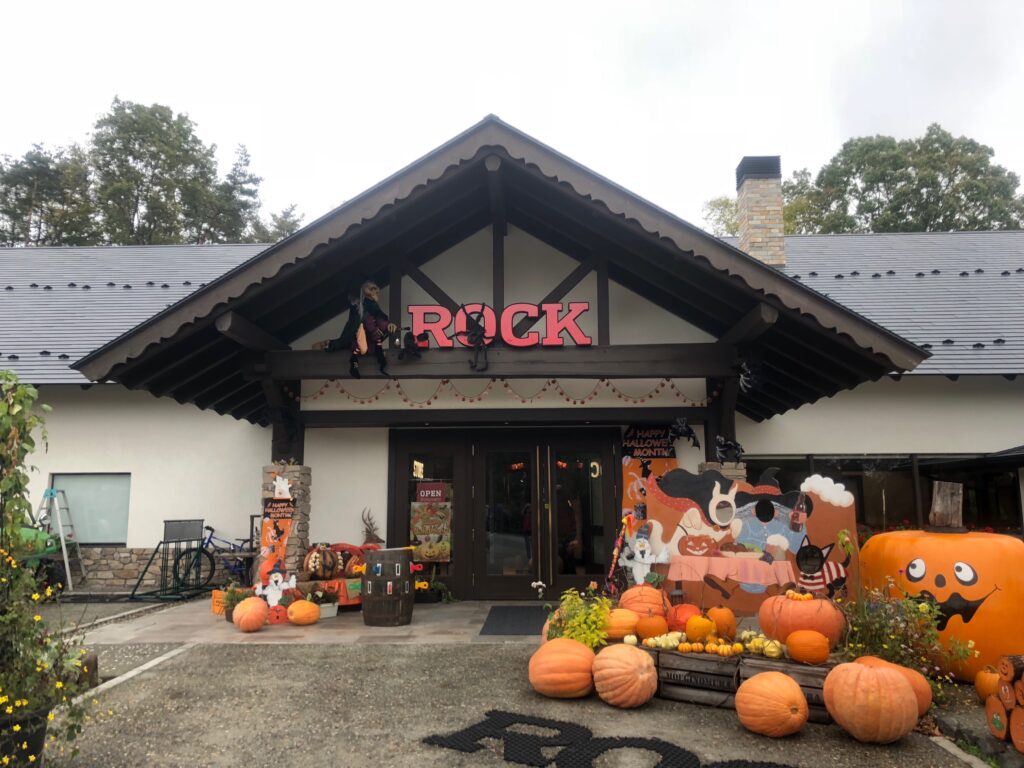 The restaurant in the photo is the first café-restaurant in Kiyosato called "Rock". At Rock, you can enjoy not only the coffee menu but also meals such as curry and pizza.
The beef curry at Rock is unique, a dark black curry roux with sultana butter on top. The salad dressing is also delicious and the overall flavour is gentle. After your meal you can enjoy marshmallows that you can roast yourself. A good place for lunch.
Summary of Moegi no Mura Villeage in Kiyosato
An Instagram-worthy natural garden
The natural garden at Moegi-no-mura is full of Instagram-worthy spots, and you'll want to take lots of photos while you shop or stroll around.
If you are in Kiyosato, why not stop by at Moegi-no-mura Village?
Access, parking and entrance fees for Moegi no Mura
 

| | |
| --- | --- |
| Access | 10 minutes walk from Kiyosato station. |
| Address | |
| Entrance fees | Free (Hall of Halls: ¥800 for adults, ¥500 for students) |
| Opening hours | 10:00~18:00 (Varies by shop) |
| Parking | Available (free of charge) |
Other tourist attractions in the area
You can find out more about the attractions in Hokuto City, where Kiyosato is located, in this article.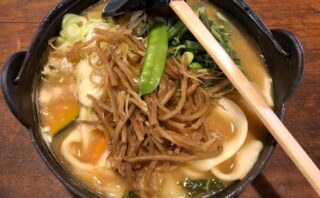 Hoto Kosaku Kiyosato Kogen's Recommended Menu|They are Full of Vegetables Including Pumpkin!
Have you ever tried Houtou, a specialty of Yamanashi? Houtou is a local dish made by boiling thick flat noodles in a miso-based broth with lots of veget...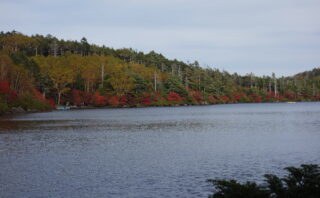 Go Round the Shirakoma Pond and Relaxed in the Moss Forest|How to Get There and Where to Park
If you are looking for somewhere cool to walk, then we have the perfect place for you. Shirakoma Pond (白駒池) is a natural lake (the name is pond, but in ...