Have you ever seen an obsidian gemstone?
Obsidian ("黒曜石" in Japanese) is, as the name suggests, a "black, shiny stone". Obsidian was used as a stone tool for a long time before the discovery of iron.
By the way, there was a drama where obsidian (dragonstone) was used to kill white walkers…
Well, this article is about our trip to the Obsidian Experience Museum in Nagano Prefecture, where we took part in an obsidian accessory making class.
In this museum you can take part in a variety of workshops using obsidian, such as making a jade ball, a mirror or a necklace.
Kokuyoseki Tayken Museum (Obsidian Experience Museum)
Hands-on classes in the museum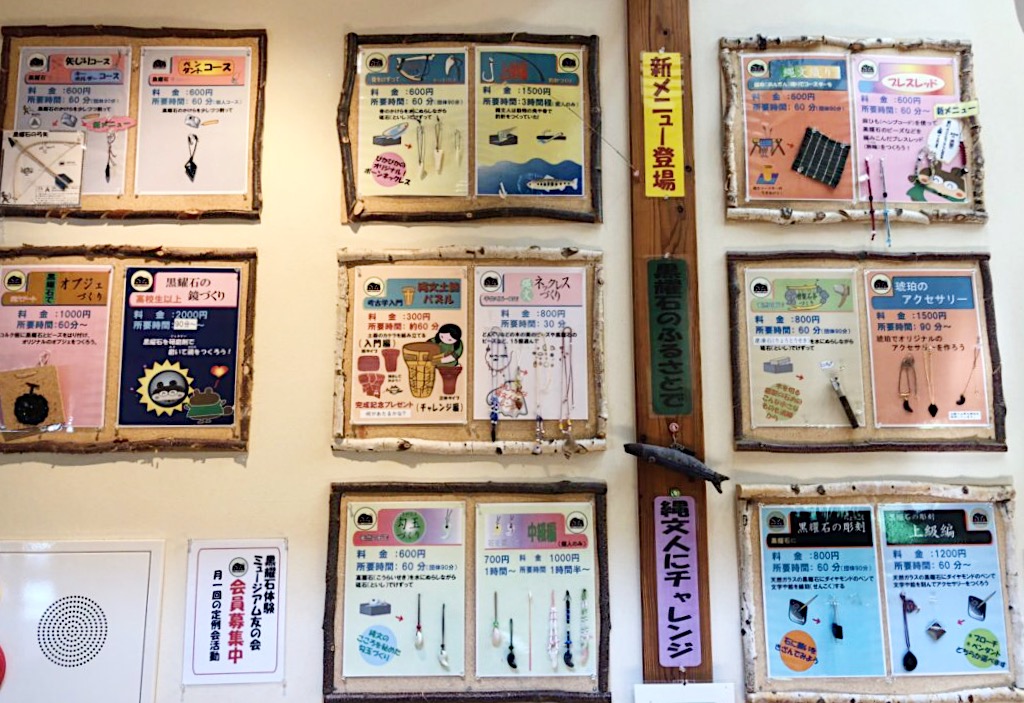 In this museum you can take part in a variety of workshops using obsidian, such as making a jade ball, a mirror or a necklace.
Carving obsidian gemstones to make arrowhead-shaped keyrings
Choose your own obsidian and start your experience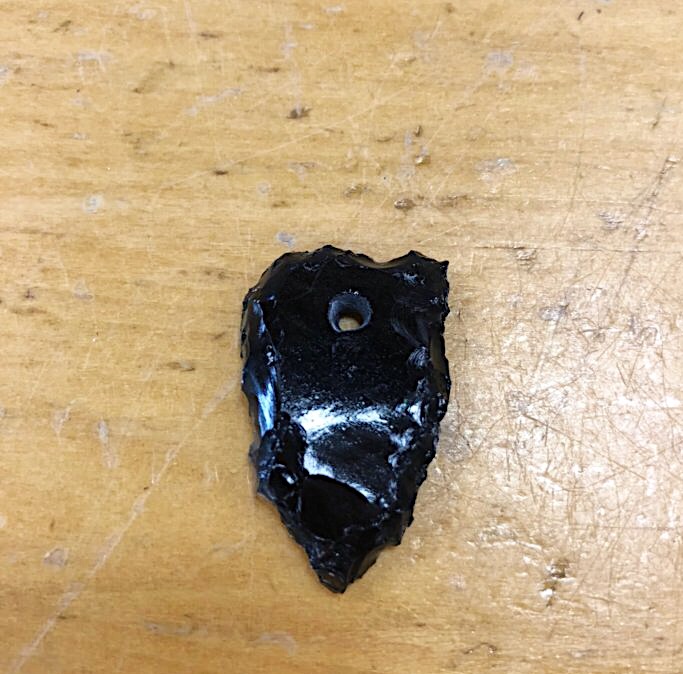 This time I chose the obsidian keyring making course.
The first step is to choose a piece of obsidian in the shape you want. Obsidian is a very hard stone. In order to make it easier for beginners to cut the stones, the museum has prepared a kit with stones that have been shaped to a certain extent. The stones are also pre-drilled so that you can thread a keyring string through them.
I wanted to make a keyring in the shape of a triangular arrowhead, so I chose the obsidian shown in the photo.
Cutting obsidian into the shape of an arrowhead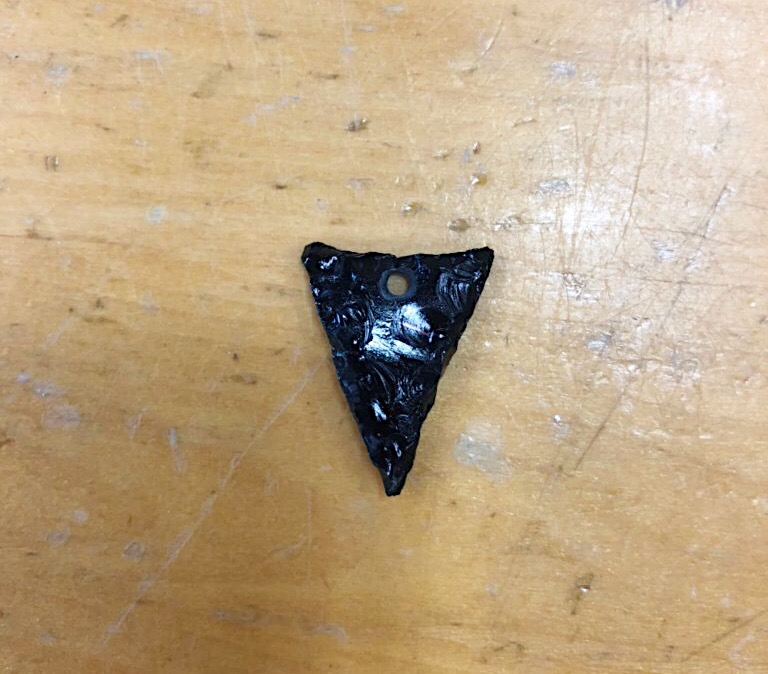 Using a stone-cracking pencil, I broke the obsidian little by little.
It is a hard stone, so I had to use a lot of force to cut it, but it was difficult because if I used too much force, I might break it. With the help of the museum staff, I managed to shape the stone into the triangular shape shown in the photo.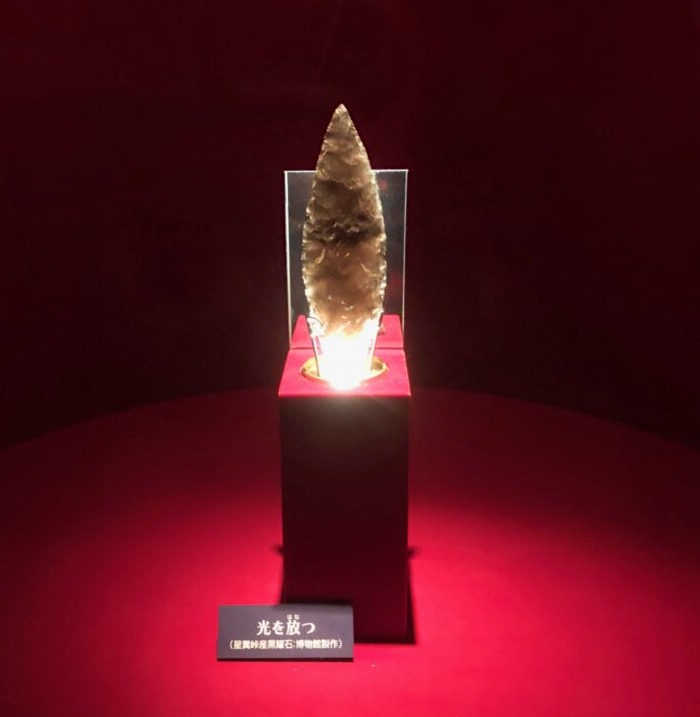 I would have liked to make it thinner and more translucent, like the obsidian in this photo, but it was impossible. In the past, people used tools such as deer antlers to cut obsidian. It is a really hard stone and I felt that it takes a lot of training to become good at working it.
The finished obsidian keyring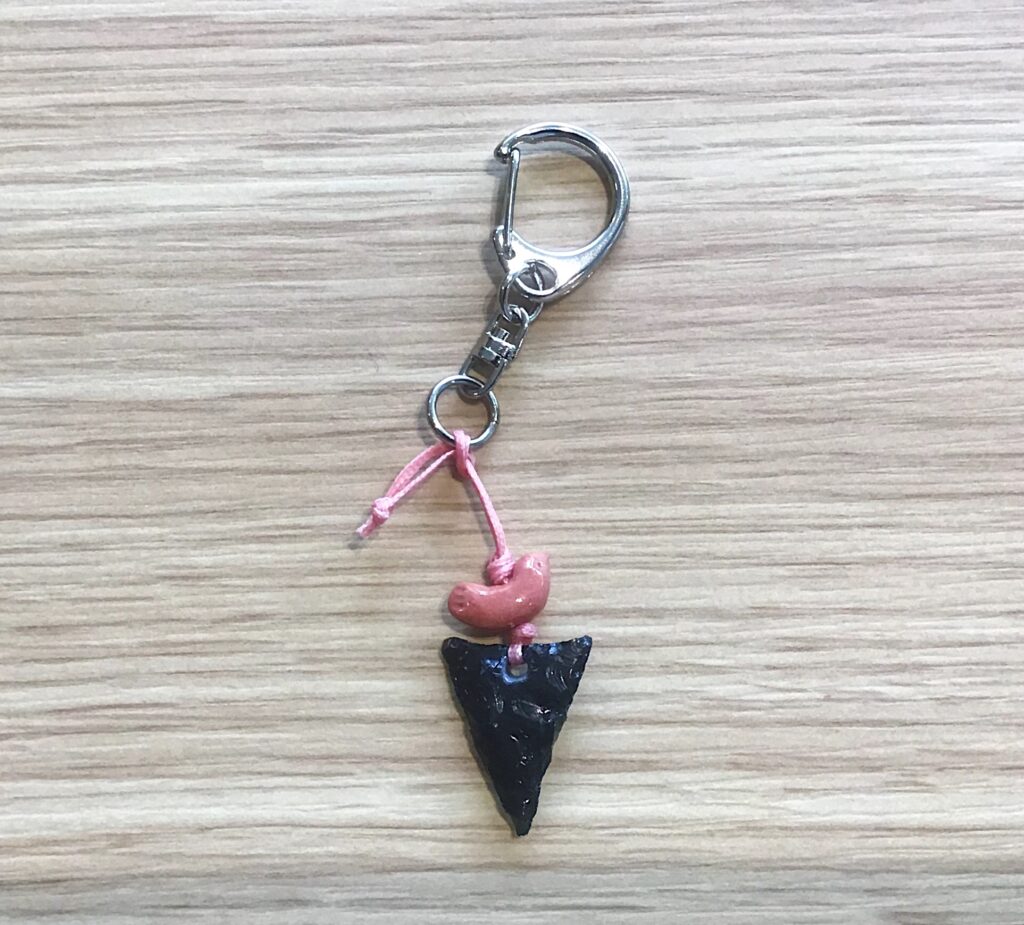 This is the finished obsidian keyring. I love it because I made it myself.
The cost of making an obsidian keyring was 600 yen. It takes about 30 minutes to an hour to make.
Obsidian accessory making experience summary
Your own personalised keyring
This hands-on class was a great opportunity to learn about how obsidian is processed.
Next time I visit, I would like to try my hand at making other accessories.
The museum also has a shop where you can buy Make Your Own Accessory Kit of obsidian pieces, accessories and tools. If you buy the kit, you will be able to make your own accessories at home.
Access to the museum
For more information on how to get to the museum, please check this article.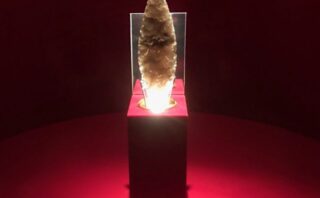 Kokuyoseki Taiken Museum (Obsidian Experience Museum) |A Precious Stone Used by People Since the Stone Age
In the town of Nagawa in Nagano Prefecture, there is an obsidian mining site called Hoshikuso Toge. Here you can learn about obsidian and its history at...