Nagato Farm is a large farm located in a highland resort.
If you travel around the East area of Nagano Prefecture, you will see soft ice cream made at Nagato Farm being sold here and there.
This Nagato Farm soft serve ice cream is even more delicious when it is freshly made on the farm.
This article is about our visit to Nagato Farm, where we enjoyed the soft ice cream and met the animals.
About Nagato Farm
A farm with an area the size of 45 Tokyo Domes
Nagato Farm is a large 211-hectare farm in the town of Nagawa, Nagano Prefecture, with 200 dairy cows.
The vast grounds of Nagato Farm are home to not only cows and horses, but also alpacas and sheep, which you can see up close.
Meet the alpacas at Nagato Farm
Animals on the farm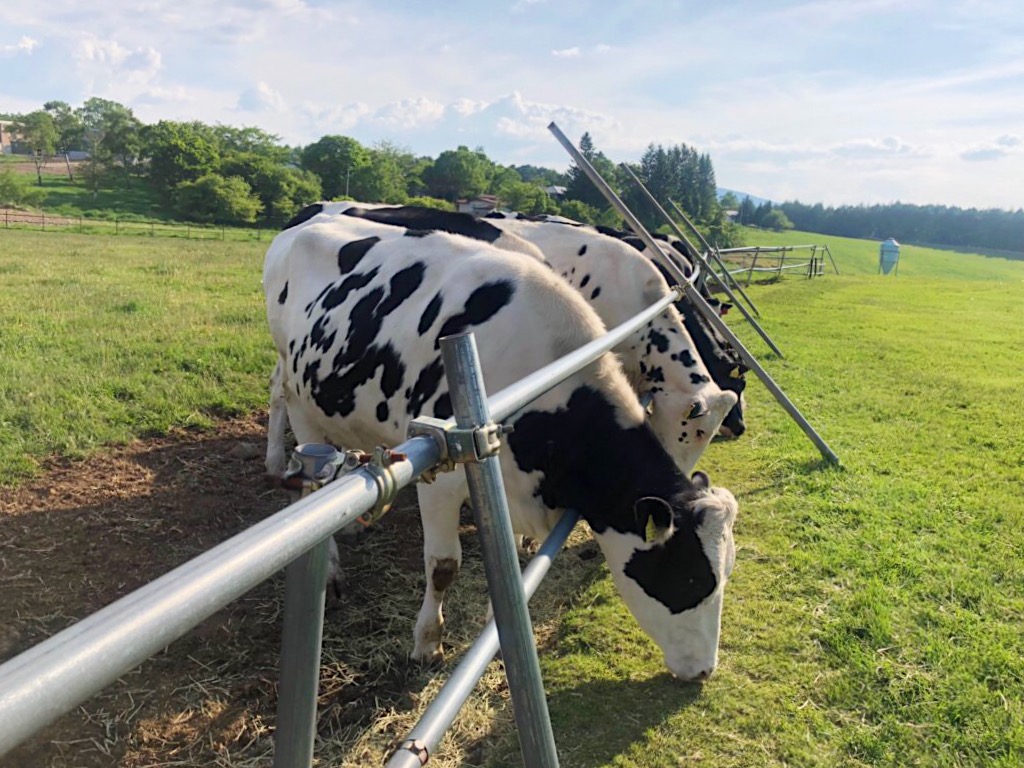 This is the area with the dairy cows. There are many animals on the farm, including cows, horses and goats, and it is a great place for children who want to see animals up close. We also saw many tourists with their pets on the farm.
Friendly alpacas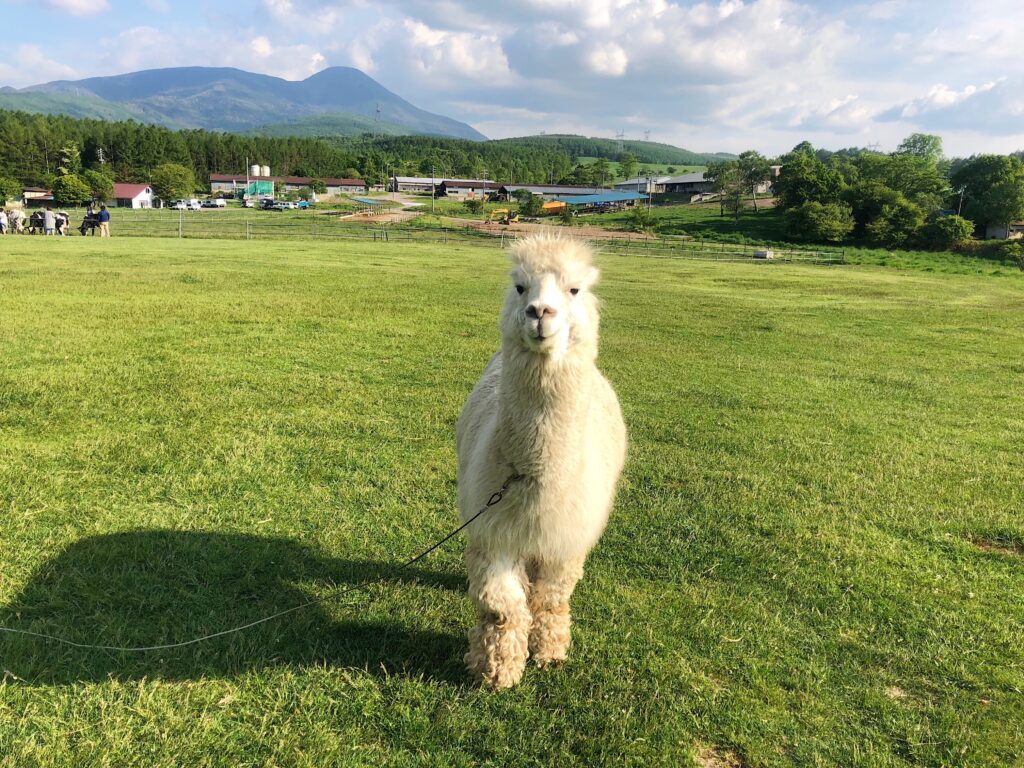 On the lawn of Nagato Farm, two alpacas were relaxing, and when a tourist approached them, they came very close and friendly. Slightly larger than a man, the alpacas are more agile than they look, and their fur is soft and fluffy.
Nagato Farm's popular soft serve ice cream and dairy products
Dairy products made with natural water
Nagato Farm raises cows and animals using the natural underground water of Mount Tateshina. The shop at the farm sold milk and other dairy products such as yoghurt, cheese, ice cream, milk jam and rare cheese cake.
Nagato Farm Original Soft Ice Cream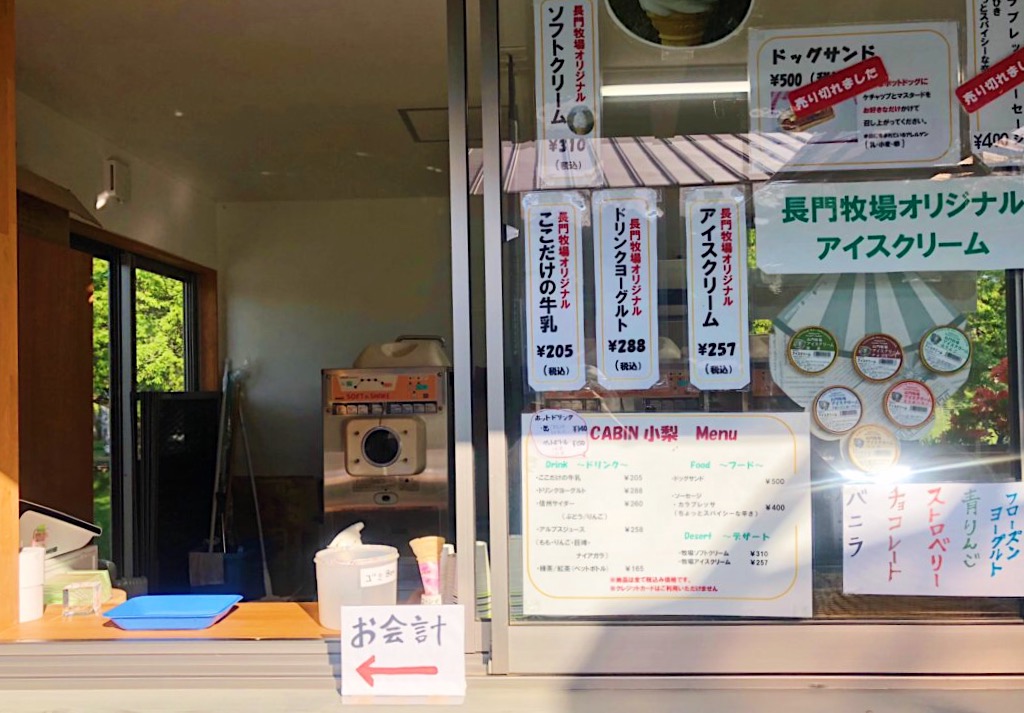 We ordered the most popular original soft ice cream at the shop outside. I was also interested in the original milk called "Kokodakeno Milk".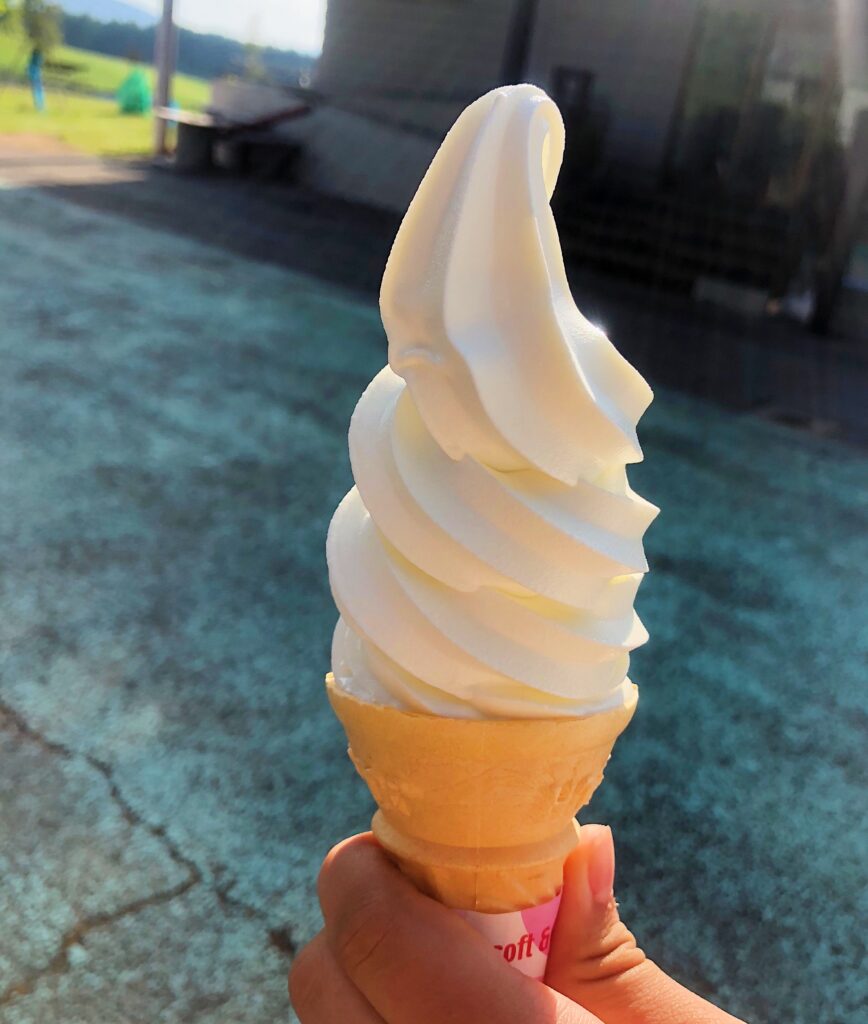 Nagato Farm's soft serve ice cream is as rich and sweet as milky candy. It is sweet, but not overpowering, and tastes freshly made.
After eating, I washed my hands in the tap next to the shop, and the underground water from the tap was very cold and refreshing.
Restaurant menu with dairy products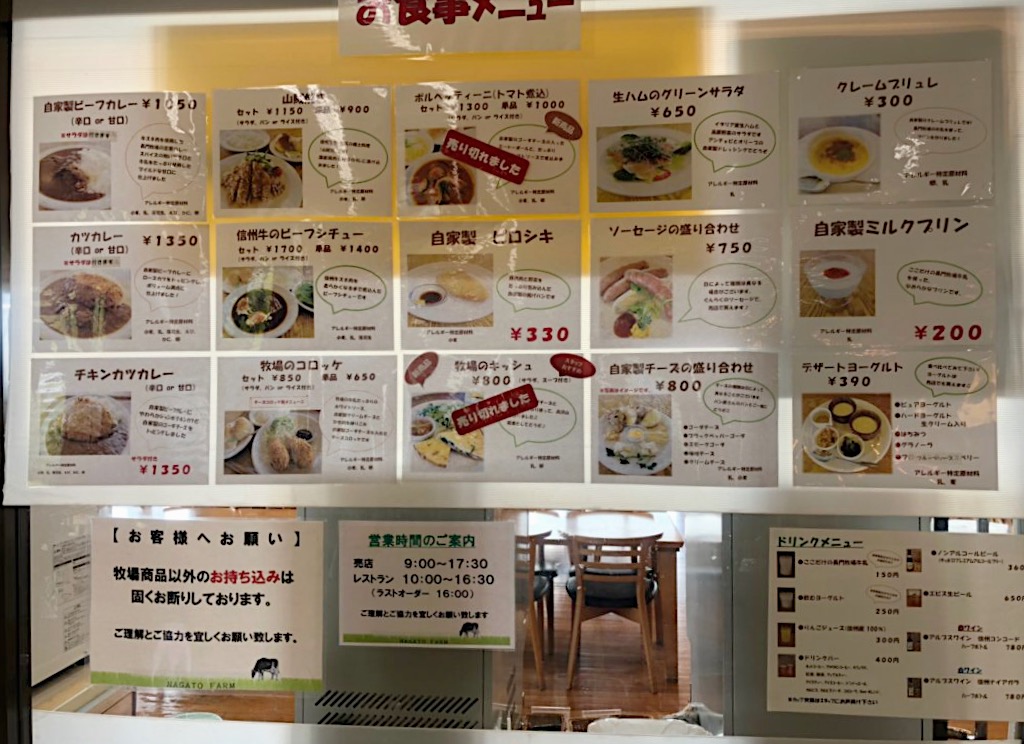 Nagato Farm also has a restaurant where you can enjoy delicious pizzas baked in a wood-fired oven and dishes made from homemade dairy products such as cheese and yoghurt.
The restaurant is open from 10am to 4.30pm, with last orders at 4pm.
Summary of the trip to Nagato Farm
Spend a day relaxing on a large farm
At Nagato Farm, with its vast grounds, you can spend a relaxing day in nature, interacting with the animals and eating the famous dishes in the restaurant. You can also experience tractor rides and horse riding on the farm for a fee.
The soft serve ice cream at Nagato Farm is also available at other tourist attractions, but the freshly made soft serve ice cream is definitely different and we recommend you to try it.
Next time, I would like to come early and try the pizza at the restaurant.
Access and parking at Nagato Farm
 

| | |
| --- | --- |
| Access | Nagato Farm is a 9-minute drive from Lake Megamiko. |
| Address | |
| Parking | Yes (free of charge) |
Sights around
There are many other places to visit in Nagawa.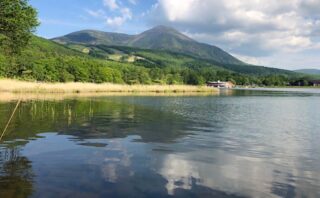 Sightseeing in Lake Megami|Various Lakeside Activities Such as Fishing Ponds, Boating and Walking
I recently wrote an article about the Yachiho plateau, home to the largest birch forest in Japan. There are many other tourist destinations in Na...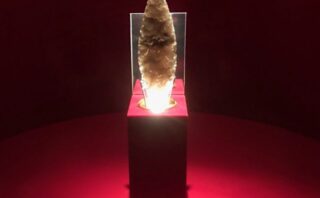 Kokuyoseki Taiken Museum (Obsidian Experience Museum) |A Precious Stone Used by People Since the Stone Age
In the town of Nagawa in Nagano Prefecture, there is an obsidian mining site called Hoshikuso Toge. Here you can learn about obsidian and its history at...