I recently wrote an article about the Yachiho plateau, home to the largest birch forest in Japan.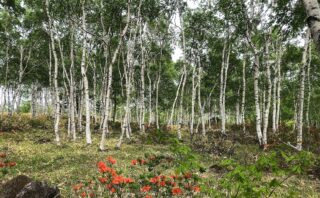 Yachiho Highlands is a Sacred Place of White Birch Trees! Japan's Largest White Birch Colonies
Birch Trees are my favorite tree. I was pleased when I found out that the symbolic tree of Nagano Prefecture where I live is a white birch. Nagano Pr...
There are many other tourist destinations in Nagano Prefecture where birch trees grow. In this article we will introduce you to one of them, Lake Megamiko, located in Tateshina-machi, Kitasaku-gun, Nagano Prefecture.
The area around Lake Megami is a resort where you can enjoy a variety of activities such as walking, fishing ponds and boating.
About Lake Megamiko
Popular tourist attraction in Shirakaba Kogen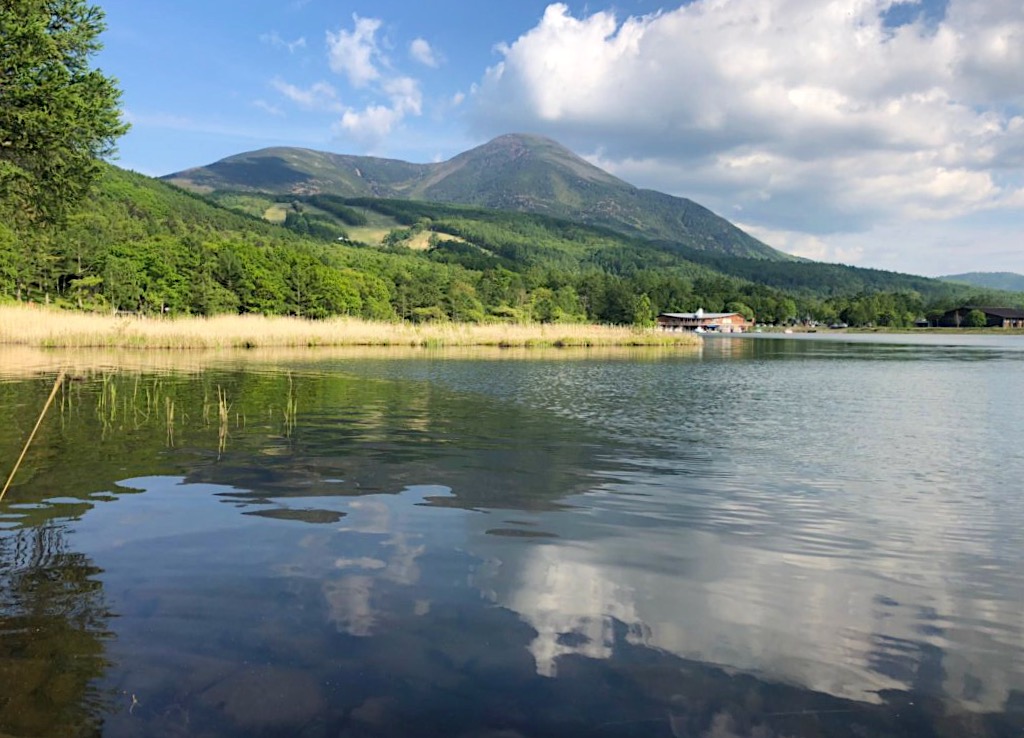 The Shirakaba Plateau, where Lake Megamiko is located, is a highland area rich in nature, stretching from Kitasaku-gun to Chisagata-gun in Nagano Prefecture.
Lake Megamiko is located at an altitude of 1530 metres at the foot of Mount Tateshina, at the northern end of the Yatsugatake mountain range. The area around the lake is dotted with pensions, villas and resort hotels.
This is Lake Megamiko in spring. And on the other side of the lake is Mount Tateshina. The view of the mountain is reflected on the surface of the lake.
If you want to spend a relaxing holiday in a quiet place, Lake Megamiko is the perfect getaway for you.
Walking and boating on Lake Magamiko
Easy lakeside walking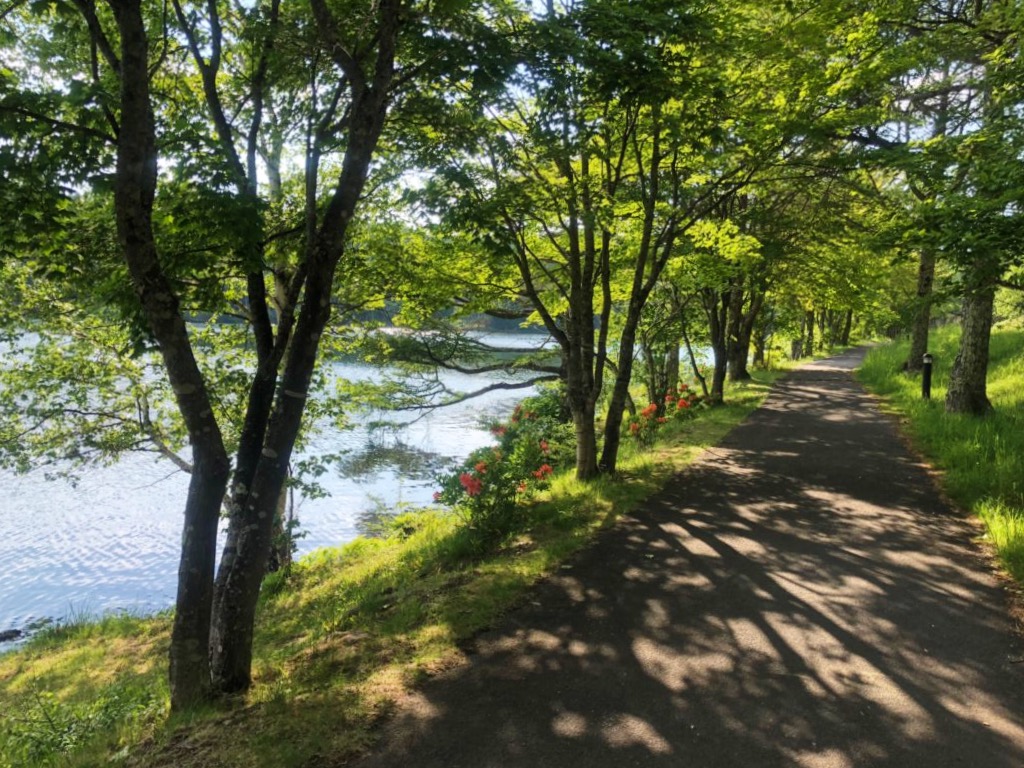 The promenade around Lake Megamiko is 1.8 km long. You can enjoy walking in the fresh air of the plateau and watching the ducks swimming in the lake.
As you can see in the photo, there is plenty of shade, making it easy to walk even during the day when the sun is shining.
From April to May you can enjoy the skunk cabbage, in June the red mountain azalea flowers, and from October the autumn colours by the lake.
Lake Megamko Centre (Outdoor Field Centre)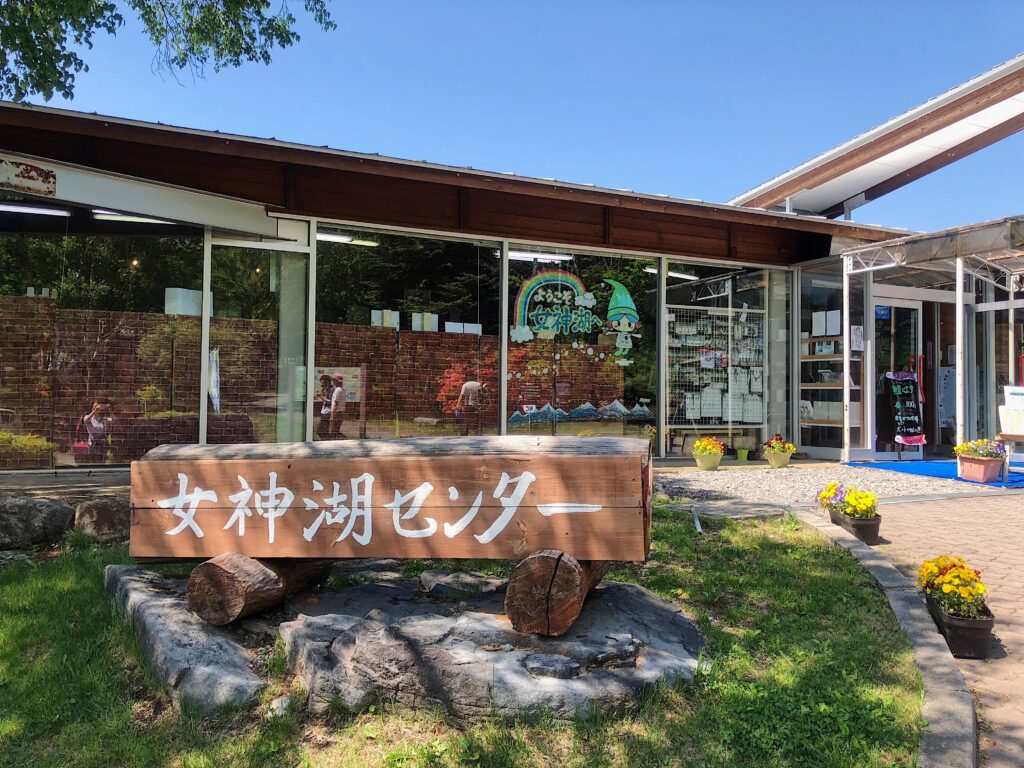 At the "Lake Megamiko Centre", right in front of the lake, you can take a break in the café or rent a canoe, kayak or boat. In winter you can also try snowshoeing.
Birch trees found in the shop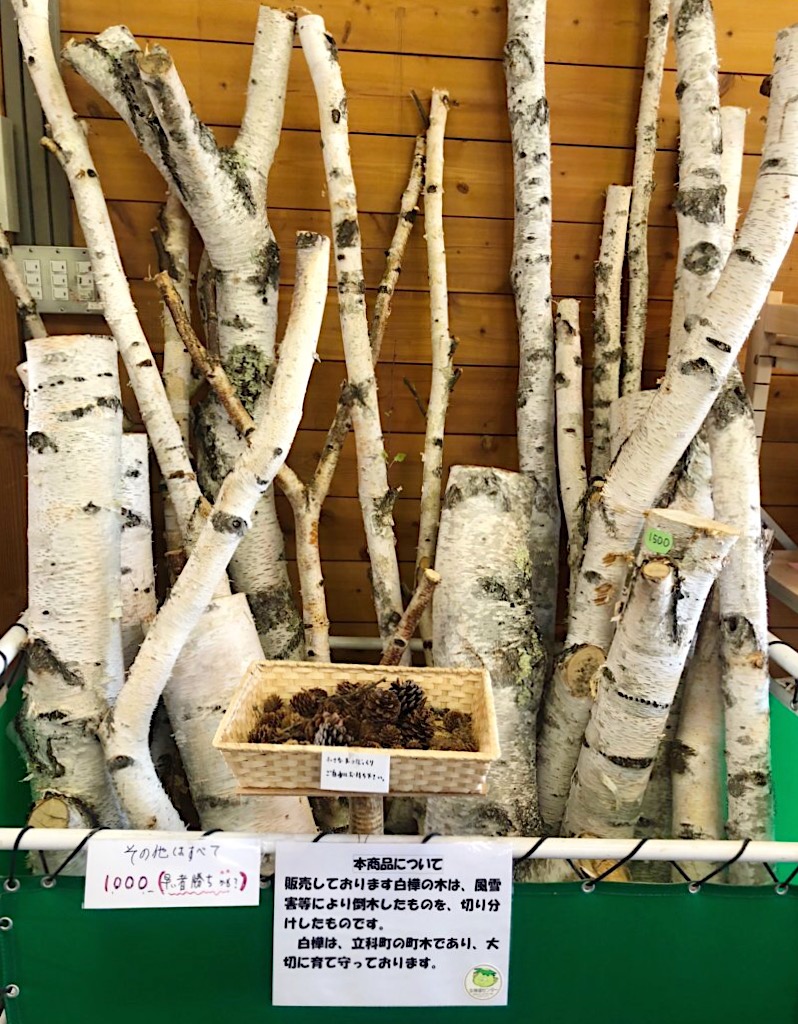 On the day of our visit, birch trees that had fallen due to wind damage were on display in the shop and were being sold at low prices.
Sometimes, when you go to the plateau, you can find fallen trees for sale like this. They are not always available, so you may be lucky to find one.
Fishing pond near Lake Megamiko
Margaret Reflex Park for sports and fishing
We then came to the Margaret Reflex Park, which is a 7-minute walk from the Lake Megamiko. This park has a fishing pond, a mallet golf course and tennis courts.
You can also book glamping with barbecue food on the park's lawn.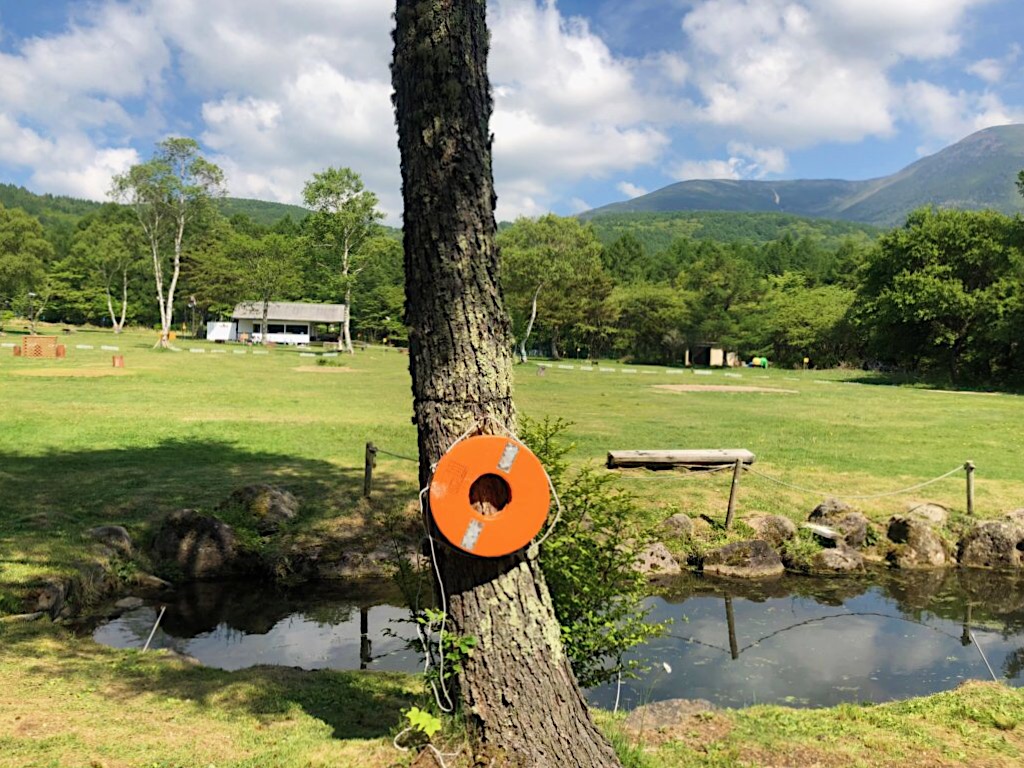 This is the sign at the entrance to the lawn of the Margaret Reflex Park.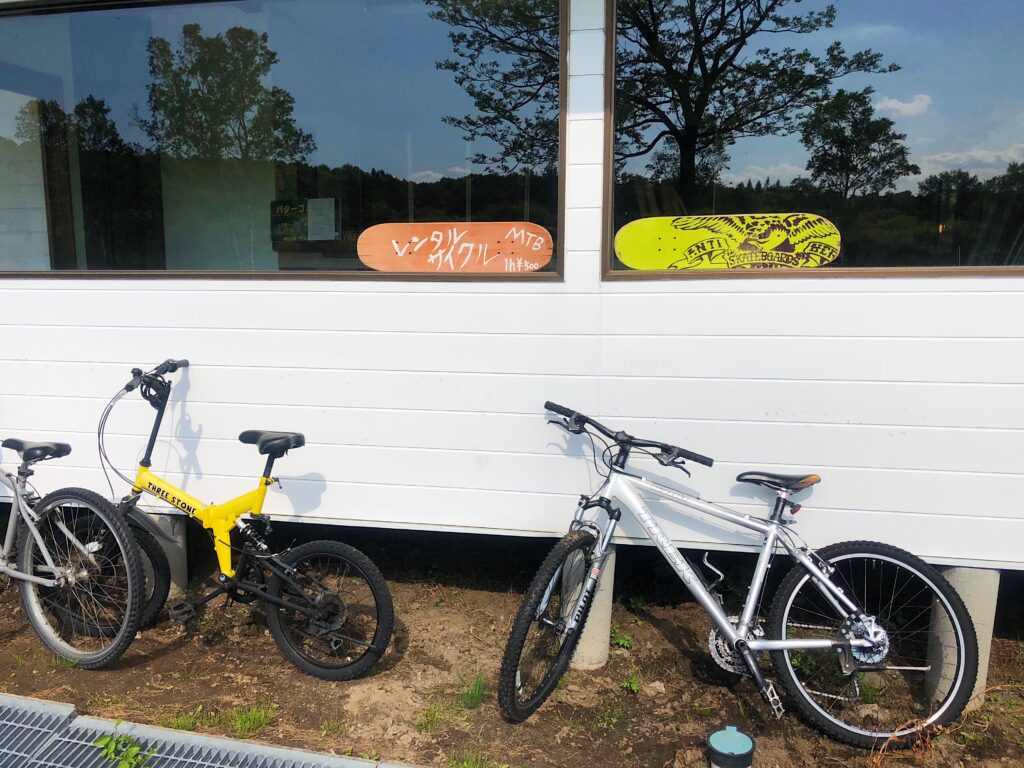 You can also rent MTB bikes.
Catching rainbow trout in a fishing pond
We decided to go fishing at the park's fishing pond. The pond is stocked with rainbow trout and ayu (sweetfish).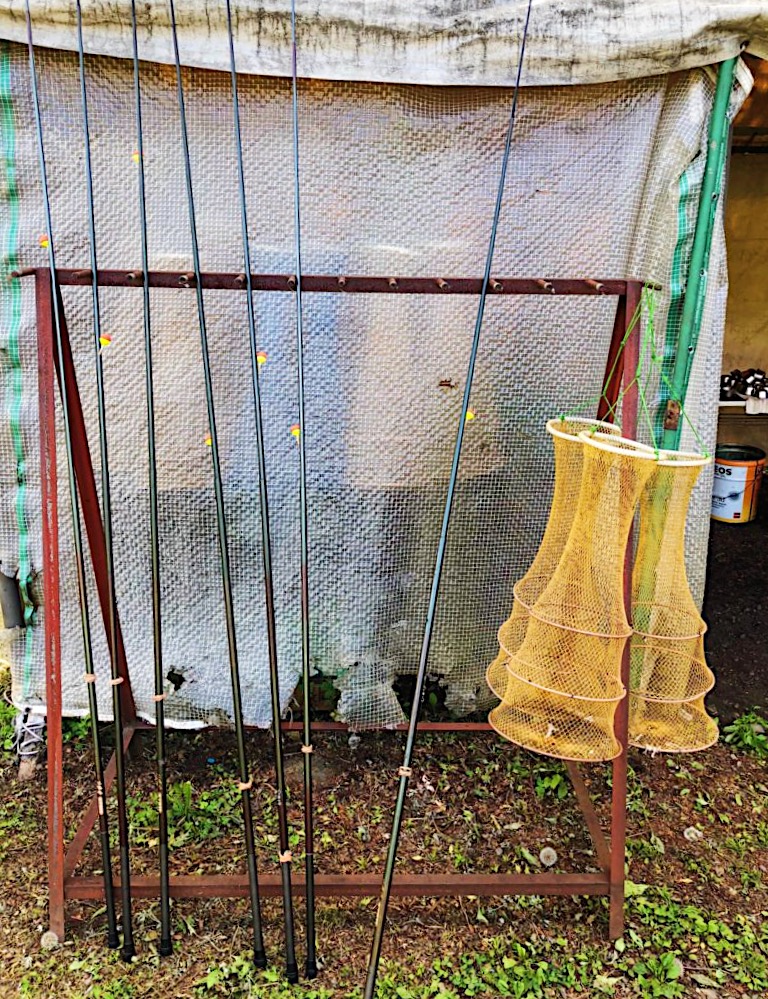 The rental fee for the fishing rod was 1720 yen per rod (up to 3 fish).
The bait was salmon eggs. Even for beginners, salmon roe is easy to handle.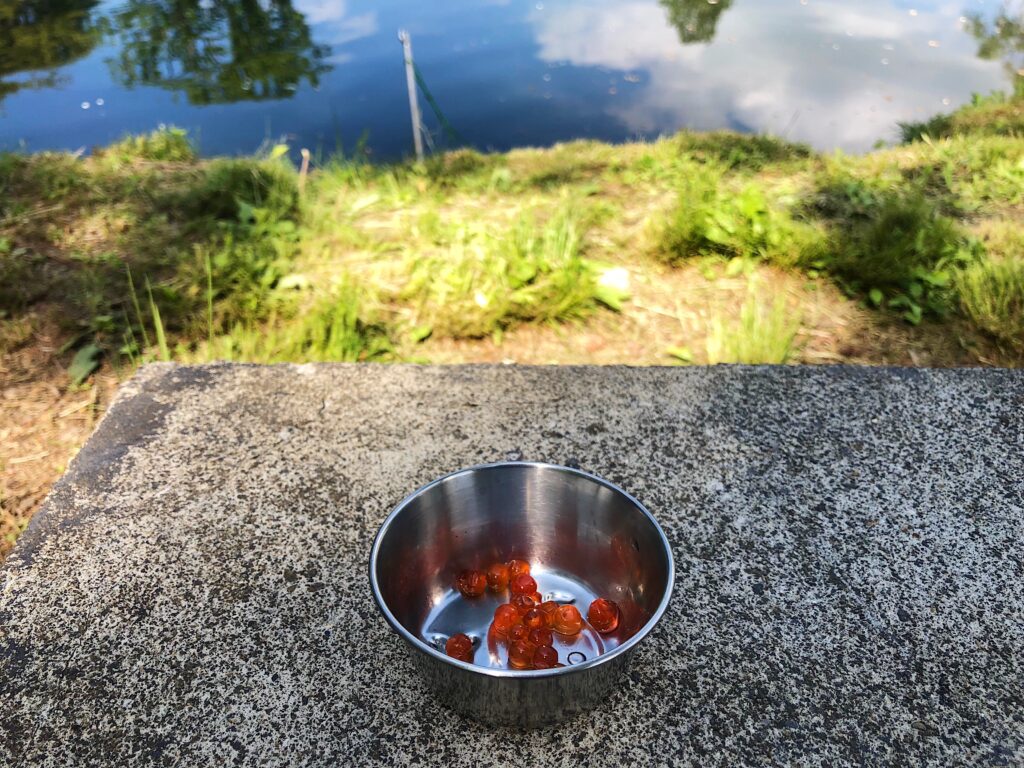 In some ponds, you can catch fish as soon as you drop the line, but in Margaret Reflex Park, the fish were well dispersed, so they didn't bite the hook immediately.
After half an hour of fishing, we finally managed to catch three rainbow trout. After catching the fish, the staff cleaned them and grilled them over the charcoal fire.
The staff at the fishing pond did everything for us, from making the charcoal fire to grilling the fish.
Once well cooked, the fish is sprinkled with salt and served. The fish was cooked slowly over charcoal, so it was well cooked and tasty.
Sightseeing summary of Lake Megamiko
Plenty of activities to do by the lake
Lake Megamiko and its surroundings are quiet and peaceful, but offer more activities than you can experience in a day, such as go-karting, pottery making and e-bike rental.
Shirakaba Kogen is also home to other popular spots such as Tateshina Farm and Lake Shirakaba, as well as Lake Megamiko. If you are ever in the area, why not drop by for a visit?
Access and parking to Lake Megamiko
 

| | |
| --- | --- |
| Access | Lake Megamiko is a 50 minute drive from Saku city, 75 minutes from Matsumoto and 40 minutes from Suwa. There is also a daily express bus service from Shinjuku to Lake Megamiko. |
| Address | |
| Parking | Yes (free of charge) |
Access and parking at Margaret Reflex Park
 

| | |
| --- | --- |
| Access | 7 minutes walk from Lake Megamiko |
| Address | |
| Parking | Yes (free of charge) |
Sights nearby
Near the Lake Megamiko is Nagato Farm, where you can enjoy a rich soft-serve ice cream.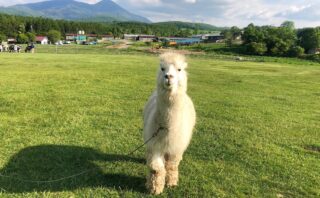 Nagato Farm|Alpaca and Soft Ice Cream in the Highlands
Nagato Farm is a large farm located in a highland resort. If you travel around the East area of Nagano Prefecture, you will see soft ice cream made a...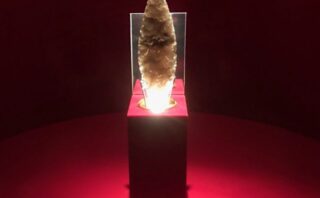 Kokuyoseki Taiken Museum (Obsidian Experience Museum) |A Precious Stone Used by People Since the Stone Age
In the town of Nagawa in Nagano Prefecture, there is an obsidian mining site called Hoshikuso Toge. Here you can learn about obsidian and its history at...